This is the last podcast in the year of our Lord, two thousand and sixteen, in which Shane and I will need to recap a Notre Dame football game. Thank. God.
There was and is still more college football to enjoy outside the Notre Dame bubble this year. As always, we take a look at some of the big games of the week with a dash of coaching changes and rumors flying everywhere.
And, yes, we talk about whatever the hell that was out in L.A. and start asking the question of just where the Irish go from here after a disastrous season.
In This Episode…
Harbaugh is not mad at a podium. He's just bitterly disappointed.
Tillery apologized for doing very, very dumb things toward the end of the game. Both SC players on the other end publicly accepted said apology.
Remember Dr. Silva's class of very awesome youngsters? You know, the ones that made the most awesome Valentine's Day cards ever? Let's help give them a nice Christmas. Here's is the link to donate, and here is what this Taxbastard-led effort got for them last year.
Let's get Jarron Jones some pie. He is a Piesman candidate, arguably the highest honor one could ever receive in college football. You should go vote for him and four other deserving large athletes.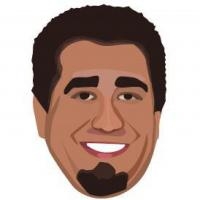 Latest posts by Ryan Ritter
(see all)