At this point, the podcast serves as audio therapy for Shane and I. You get the opportunity to listen in to this sadness as we come to terms with the shit-show that is the 2016 season.
This week, we again examine the likely reality that Brain Kelly will be the head coach of the Irish in 2017. Previous episodes have established our thoughts on this and just how uncertain finding a new coach, and more importantly the right coach, is. I find a couple of examples using some past win-loss records of coaches and, I'll fully admit, I cherry-picked these to make a larger point: it's basically playing a lottery.
Sadly, Notre Dame hasn't hit their numbers in the modern era and it's extra painful because we, as ND fans, have been ridiculously spoiled by our previous luck. See the "year three title" trend that our previous coaching greats have had. Adding to frustration: we can look at the champions in the modern era that hit the jackpot and some, like Alabama hitting it repeatedly with the same guy.
This all results in Shane and I spending the better part of an hour trying to unpack all of this. Oh, there's other college football that happened too, but, quite frankly this week wasn't the most exciting this season. Still, a recap episode is a recap episode and it must be done before the weekly dose of Irish pain.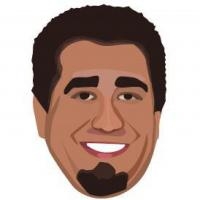 Latest posts by Ryan Ritter
(see all)