Facebook reminded me that, two years ago on this very day, I announced that the Friday Roundup would debut as an audio medium on the DFW airwaves. Quite a lot has changed since then. The show went from the radio to a podcast. From solo babbling to having guest pickers and then a permanent co-host. From staying clean to cursing like sailors.
It seems fitting, to me at least, that this episode ended up being a complete episode of randomness. This college football/Notre Dame podcast ended up being invaded with video games and baseball talk. For me, the Friday Roundup was always a medium for randomness and this episode absolutely hit that bullseye.
The video game invasion occurred due to my rather last minute decision to take part in Extra Life tomorrow starting at 8am CT. I have a more detailed explanation in the podcast, but the tl;dr is that I am doing this in memory of Aven. You may remember that two years ago, I asked for help in raising money for him and his family and y'all came through big. He may have lost his battle, but I will be Gamin' for Aven and hope to raise $1,000 for the Children's Hospital Network of Oklahoma in his memory. So make sure to stop on by during your football Saturday and toss in a couple of bucks for the children.
The Roundup
Time for a few links that were discussed in the recap earlier this week. I got lazy and forgot to link them in the post (oops). Here are the stories about Jalen Hurd bolting Tennessee and Jimbo Fisher ranting on refs.
I would really love to stop talking about Baylor. But the new details that come out are simply too hard to ignore and serve as a reminder as to why Baylor basically needed to burn the whole thing to the ground.
Tom Arnold: college football insider. Y'all he has the super inside information that Nick Saban was just this close to taking the New York Giants job. It totally doesn't read like a generic forum post. Nope, not at all. Totally believable.
Things aren't looking so good for Bobby. Diaco had to demote his offensive coordinator as things are not going well over at UCONN. Look, I'm not saying that he's going to get fired and that he should come back home to his old job, but I am saying that there is a job opening in the Midwest for a football team looking to take a 3-4 scheme and make their defense great again. Maybe Tom Arnold knows more about this. We shall see.
This is how baseball talk invaded the show. Auburn fans rolled Toomer's corner in celebration of the Cubs winning the World Series. Holy shit, that's a thing I just typed and it isn't April 1.
I never want a beat reporter's job. As 18 Stripes explores, live tweeting pressers can leave out quite a bit of detail, leaving loads of room for all kinds of hot take interpretation.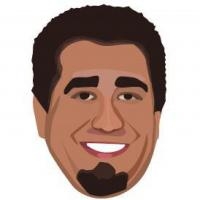 Latest posts by Ryan Ritter
(see all)