For those Loyal Readers that are familiar with my work, y'all know that I have a true love of stats when it comes to my analysis of football. This passion embedded itself in my being because (1) I have a brain that God made for engineering purposes and (2) I grew up with a love for the game of baseball–the stat nerd's dream sport.
Football is a rough sport to analyze through the magic of spreadsheets. With short seasons and smaller sample sizes than a sport like baseball, you truly have to careful in what you pull and how you present the data. Because of this, personally I believe you often have to dive in a bit deeper in the box score and mine that larger sample size to see the bigger picture.
This season, HLS managed to get our hands on a data source that has detail down to the drive. (Note: this is where I thank everyone that's visited HLS or ordered anything through our Amazon links as well as our wonderful partners because that's how we funded this treasure trove of information.) This week, I had time to dive back into the stats and do a bit of #SportsMath to see what I could find to supplement our Syracuse preview.
Spoiler alert: when your defense plays like hot garbage, you uncover dumpster fires within tire fires.
"No shit, Tex," you may say "we knew the defense sucked."
To that I reply, "You're a Notre Dame fan. You should know things can always be worse." And they truly are. I'm pretty sure I made my co-host Shane a little bit ill after letting him in on what I found.
Thankfully, our little show never just focuses on ND alone. This has served as quite the sanity saver this season. Reminders that we are fans of the dumbest and funniest sport ever are always welcome.
Enjoy the show, be sure to use those subscription links over on the sidebar (and this Stitcher link that I've still yet to put up there) so you get the show first thing in the morning after we finish editing and recording.
The Roundup
CFB Law & Order got very familiar for Notre Dame fans. Truthfully, this situation is probably familiar to Alabama fans too at this point. However, any story that creates fictional weed suppliers named Brandon Chicken is aces in my book. As of this writing, Saban is still "reviewing" the situation.
Can we leave the damn Toomer's oaks alone? Something was in the water in Alabama this week. Some jackass lit the toilet paper on one of the new, recently cleared for rolling, transplanted oaks at Auburn on fire.
Neaux, LSU, just neaux. The "eaux" puns have finally gone too far because this reads "OH-OH":
O no pic.twitter.com/lvRT5o9jLv

— Bunkie Perkins (@BunkiePerkins) September 28, 2016
I wonder if MQ became SOURCES again. FootballScoop is back at it to let us know that LSU will gauge interest in Nick Saban and Urban Meyer. Also, surprisingly money for this new hire won't be an issue despite the fact that LSU's funding was in crisis not too long ago. Priorities! (Reference for the section title joke)
The Sharknado of football continues to swirl in Southern Cal. It's now public that they haven't been paying off duty cops to secure their games for years.
This is so Aggie it hurts. Three words: Deep. Fired. Helmet. (Enjoy the bonus discussion of being deliciously redneck and blowing up a laptop in the pod.)
I AM SO SORRY THAT I FORGOT TO PUT THIS IN OUR OUTLINE BUT IT MUST BE SEEN. Large college kicker murdered Michigan Return Man.
https://vine.co/v/5vwLVt1uDPb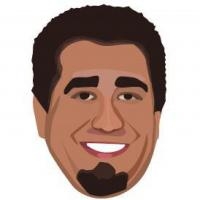 Latest posts by Ryan Ritter
(see all)