Yes, I am indeed back a
nd ready to get into this podcasting thing. If you can believe it, this episode is the 100th posting on our podcast feed. With that in mind, I take a little bit of a look on how I'd like this little endeavor to run going forward. Of course, there is some good ND football talking as well. Not too much in my news roundup this week, but I got to kick off the rust somehow.
Enjoy.
The Roundup
In this episode:
I wasn't joking about ping pong at Texas being a thing. A big thing. That ESPN covered. That creates breaking news for the Austin American-Statesman.
You have chosen so poorly, Southern Cal. Don't poke the bear. Especially when that bear is Alabama. Enjoy getting destroyed.
Cranky column for cranky QBs? At least that's Al Lesar's take. As I said in the pod, I'm pretty comfortable with Brain Kelly running the show like this, but hey, everyone's got an opinion.
Subscribe
The podcast will typically always hit before the post here on HLS. To get on it, be sure to pick your feed source of preference to get all HLS podcasts as soon as they are out. Either search "Her Loyal Sons" on your various podcast playing devices or use the links below: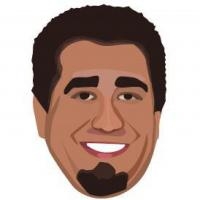 Latest posts by Ryan Ritter
(see all)