Welcome to 2006 2016! It's gameday and the Notre Dame Fighting Irish have a chance to kick off the new year by beating the defending national champions, the Ohio State Buckeyes, in the Fiesta Bowl.
Because I have no earthly idea when the Friday Roundup will actually land on an Irish gameday again, this entire episode is devoted to a Fiesta Bowl preview. So prepare for the game with my take on the Buckeyes, which players with dumb helmet stickers to keep your eye on, and how the underdog Irish can pull out a victory.
Go Irish! Beat Buckeyes!
The Roundup
In this episode:
The Booze
It's New Year's Day and we're going to celebrate an Irish victory (please dear God, let us be celebrating an Irish victory) so the choice of champagne, the thing probably giving you a hangover today, is the obvious choice. Cheers!
Moment of Nix
At the time of my recording, Memphis engaging in post-bowl shenanigans had my attention, but yesterday I became aware of a got damn octopus picking ND to win the Fiesta Bowl, so we have a new Moment of Nix to enter 2016!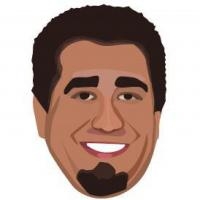 Latest posts by Ryan Ritter
(see all)