With just three invites to this year's NFL scouting combine, you would think alarm-bells would be ringing out across the land of the Fighting Irish. After garnering six invites in 2012, eight in 2013, and nine in 2014, a mere three invitees seems to show a slip in next-level talent. If it does, and I'm not saying it does, the up side is that the Irish are going to be stacked heading into 2015.
Ben Koyack, Kyle Brindza, and DaVaris Daniels are Notre Dame's representatives at the 2015 NFL Combine being held in Indianapolis. As it was last year, the League's coverage is so comprehensive it borders on the creepy. For example, did you know that Kyle Bridnza (10″) has bigger hands than DaVaris Daniels (9″)? And you know what they say about guys with big hands.
Thus far, and the Combine wraps tomorrow, DaVaris has had a rough go of it, with one commentator remarking that he "was too lethargic [and] looked stiff coming out of his breaks on the intermediate routes." With questions about his academic record and a complete lack of 2014 tape, poor performance in drills, like 4.62 and 4.65 in the 40, could doom him to be a late-round selection, if he gets picked at all.  Koyack is projected to be the first Notre Dame player picked, though none are thought to be destined for a first- or second-day pick.
Despite this, the 2015 Combine, along with Notre Dame's 2014 football season, should go down as an anomaly. Slotted into context, 3 invitees this year doesn't seem all that bad when you look at the twenty invites Notre Dame received since 2013 and the number who should go next year. In fact, Notre Dame's total in the last three years puts them fifth-best in the country, behind Florida (27), LSU (30), Alabama (33), and Florida State (34).
The Irish currently have eighty-seven scholarship players on the roster, a number that must fall to eighty-five when Fall practice begins. This means that the coaches will have their hands full trying to figure out who gets offered a fifth year and who does not. Those in the know seem to agree on Matthias Farley, Amir Carlisle, Nick Martin, Matt Hegarty, Joe Schmidt, Ishaq Williams, Everett Golson, and Jarrett Grace all coming back.
Of those eight, I would have to think Golson is the least certain to return. Weighing in favor of a return is a natural need to compete and erase the disappointment of last season wearing the blue and gold. But I discount that chance, now that the competition with Malik Zaire is clearly wide-open, if not already running against Everett. With rumors of a transfer to LSU quickly popping up in the flotsam of the Music City Bowl, it would not surprise me at all if Golson got his degree at Notre Dame and finished his playing career in Baton Rouge. If OSU's Braxton Miller decides to pull c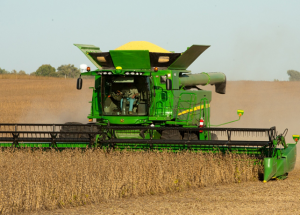 hocks too, expect Golson to go where Miller does not.
Ishaq Williams is another uncertainty, but not keeping him would be a bad move on a number of levels. Williams has been more than serviceable as a defensive player, though he has not lived up to his ten-star recruiting rating. Given last season's injuries, turning away veteran talent would tempt trouble, but to a lesser degree as the defense is now blooded up and down the roster. With Joe Schmidt a lock to come back, he can form part of a deep line-backing corps.
While the 2015 NFL Draft likely won't go down in Notre Dame lore, it should take its place as a blip between big classes. There is so much talent, on both sides of the football, returning to Notre Dame that I don't think it's out-of-the-question for a number of records to fall next season.
Latest posts by Bayou Irish
(see all)