Remember what I said last week about my plans? It turns out, the same applies to this little weekly column as well. After spending most of the night brainstorming ideas on what to write about, this happened.
Avery Sebastian is now Irish and I'd be dumb to talk about anything else, really.
The Cal graduate spent his career playing safety for the Golden Bears. He suffered an Achilles injury in the opener of his junior season, missing the remainder of the year and a good chunk of his senior season. Injuries aside, Sebastian provides some much needed depth at safety for Notre Dame. While we all certainly hope he'll have a Cody Riggs-like impact in 2015, there is no doubt he is going to land on the two-deep in a safety group that was just decimated by injuries last season, making every Irish fan breathe a little easier.
Also, having played for Cal, you just know Sebastian has a natural hatred for the Trojans which is always a plus.
If you are wondering why I'm already talking about Sebastian playing immediately after his transfer, that is because, like Riggs, he is taking advantage of a NCAA rule that allows a graduate transfer to play immediately (here's a good breakdown of transfer exceptions and special rules). Although Sebastian played as a true freshman, his junior year being wiped out by injury allows him to reclaim that year of eligibility, giving him a 5th year opportunity.
Remember, Brian Kelly mentioned in his signing day presser that he is looking at multiple graduate transfers so Sebastian may not be the last graduate transfer that signs for the Irish. Of course, taking on more transfers will certainly make the roster management game quite interesting as fifth years will certainly be at a premium as Sebastian's inclusion now puts the Irish at 94 total scholarship players with 12 of those belonging to players with potential 5th years (excluding Avery). So with more potential transfers on the way, things are certainly going to get interest.
Oh, and for the record, I'm not even concerned with oversigning here until Brian Kelly starts encouraging recruits to grayshirt or yanks scholarships from players who haven't finished their fourth year. Or to think of it another way, how BK would handle the roster like any of us that have ever played a dynasty in the NCAA franchise (miss you, please come back) would.
This is what a healthy program with depth should look like and tough decisions on fifth-years is a good problem to have.
The Roundup
Speaking of grayshirting… Bobby Petrino tried to get a kid to do that and he signed elsewhere. Good for him. I must say how Petrino calls it just a part of recruiting but drives home the fact that it's really a great form of roster management–you know, completely ignoring that the kid's in limbo for a year.
And speaking of graduate trasnfers… Oregon will welcome Eastern Washington's star QB to Eugene. However, Eastern Washington's head coach has a problem with this. Not just because he will potentially have to face his former QB to open the season, but because he fears the FCS could just become a minor league system for FBS teams. I do wonder how Rob Ash feels about FBS guys looking to FCS schools for refuge to subvert having to sit out a year in transfer…
Recruiting  is an interesting animal. On the one hand you have maps like this showing all kinds of different trends of success across the nation and then you have an Oregon senator that's all pissy because Oregon didn't sign anyone from their own state.
Defenses rejoice! The NCAA rules committee wants to adopt the NFL's standard of an illegible receiver downfield of one yard instead of three. As more offenses have developed run/pass packaged plays, defenses have been at a crazy disadvantage trying to reading a potential pass when a linemen is barreling downfield. Further, the one yard standard is much easier to officiate than three meaning sometimes the call is missed.
If you think ND's coaching turnover has been crazy, you should take a look over at Oklahoma.
And now your moment of Nix… New life goal, bowl a series with Jaylon Smith.
The Booze
So for my 30th birthday, I got a lot of whiskey and bourbon because my friends know me all too well. I received multiple, yes multiple, bottles of Jameson so I think I'm going to start there this week. What are y'all consuming this weekend?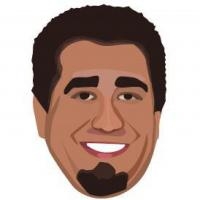 Latest posts by Ryan Ritter
(see all)