Molly and I mentioned in our most recent episode of HLS TV that we could certainly be in for some news on Monday for Notre Dame. We thought injury updates might be the biggest thing–we certainly didn't anticipate Brain Kelly announcing that Malik Zaire would be the Irish's starting QB tomorrow afternoon.
Malik Zaire will start will #NotreDame.

— JJ Stankevitz (@JJStankevitz) December 29, 2014
Brian Kelly says 2014 is the primary concern about this game — winning it is more important than prepping for 2015. #NotreDame

— JJ Stankevitz (@JJStankevitz) December 29, 2014
Kelly, though, still made sure to state that Everett Golson would see playing time.
Kelly said how much playing time each gets will depend on their play. It depends on the flow of the game, not a script.

— Andrew Owens (@_Andrew_Owens) December 29, 2014
Kelly: Golson has invested the time to improve his game, will also play tomorrow

— Observer Sports (@ObserverSports) December 29, 2014
Kelly had the following to say regarding Golson's progress during the bowl practices:
Kelly said Golson lost some confidence and coaches have had to work to restore that during bowl prep

— Irish Sports Daily (@ISDUpdate) December 29, 2014
Kelly said staff worked with Golson on ball security during practices. Says Golson is investing in making changes

— Irish Sports Daily (@ISDUpdate) December 29, 2014
And regarding Zaire:
Kelly said he wants to challenge Malik. Pleased with Golson's progress but wants to see Zaire in this environment and learn about him

— Irish Sports Daily (@ISDUpdate) December 29, 2014
Kelly said Zaire has a greater understandingnof what team is doing offensively. Comfortable with construction week to week

— Irish Sports Daily (@ISDUpdate) December 29, 2014
Zaire showed command, confidence and the ability to run the offense the way Kelly wants in practice

— Irish Sports Daily (@ISDUpdate) December 29, 2014
As I said before, I certainly didn't see this coming; however, as Molly and I discussed during HLS TV, we both felt that Notre Dame would need to have a solid running game in order to have any chance against LSU. Malik Zaire is, without a doubt, the best of the two QBs in running the zone read and it is a staple of the Brain Kelly offense that has been missing this season as Golson never really seemed to fully grasp it.
There is also a better than decent chance that Kelly just managed to throw a last minute curve at LSU coach Les Miles. While Les mentioned in the presser that he didn't think it would change how he would approach defending the ND offense, I would have to think the surprise announcement got a couple more wheels turning in the Mad Hatter's head.
The other interesting aspect of this could be the potential role that Golson could play in this game. This has a lot of the feeling of most of the 2012 season in which Kelly ran out a redshirt freshman QB in hopes that his raw talent would propel the ND offense to a better performance. And, should things get a little rough, you have a "closer" to come in, like Tommy Rees did in 2012, to try and stabilize things, right the ship, or run a two minute drill.
It has certainly been a strange journey from Golson going from 2012's hero, to expelled, to returning hero, to QB2 for the bowl game. I don't think this necessarily spells the end for his starting QB career at Notre Dame quite yet, but it is clear that Kelly feels Zaire deserves his shot to prove himself not just tomorrow, but for 2015.
And, in all honesty, I'm perfectly fine with that. No player should ever be complacent and comfortable in their starting position and someone should always be knocking on the door to take over. Let's see if Zaire knocks it down.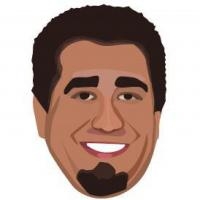 Latest posts by Ryan Ritter
(see all)