On July 4, 1776, the Continental Congress approved a now well known document declaring independence from the British Crown. While we celebrate our independence this day to commemorate that act, it's easy to forget that July 4, 1776 was only words on a piece of paper. General Conrwallis didn't surrender until October 19, 1781. The Revolutionary War itself started in April of 1775 well before the Declaration of Independence was even drafted.
So why celebrate the date a piece of paper was signed?
The Declaration of Independence was a line in the sand, the point of no return. There would be no more skirmishes and scattered battles, all out war and the full force of the British Crown would be upon them. Should they fail, their signatures would become proof of their treason.
It was all or nothing and likely had a hint of insanity. Colonists were going up against the best military in the world at that time. They were woefully outgunned and under-trained. July 4, 1776 could have easily have been a declaration of suicide.
Instead, the American spirit was born. We may joke today about 'MURICA, participate in complete overzealous jingoism with a certain sense of irony (tweets during the World Cup are a perfect example), but there was nothing more 'MURICA than the Continental Congress signing a document that was a middle finger to the Crown.
So yes, this day is worthy of celebration, even over-the-top celebrations. We remember the cost paid to birth the nation, but we also remember the spirit born in 1776.
So kick back, relax, fire up the grill, and shoot off fireworks so big that England can see them. Why? AMERICA, that's why.
The Roundup
Michigan took multiple losses during the Buffalo Wild Wings Bowl. They lost 31-14 to Kansas state, but also finished in the red on the balance sheet too.
It's the B1Gest, saddest kickoff party of all time. Rutgers hosted something called the R B1G Party. It was about as pathetic as you'd expect.
Hello. Dorial Green-Beckham has found shelter as a Sooner.
And now, your moment of Nix… From our friends at One Foot Down
#ThingsTimHowardCouldSave pic.twitter.com/womqWRaP4H

— One Foot Down (@OneFootDown) July 2, 2014
The Booze
Because the American spirit also includes a spirit of cooperation, even if it crosses some enemy boundaries that we've created within our borders, we are going to with a suggestion made by our #HLSRecapMaddness champion, @ramzy. He details the recipe for a beverage dubbed the Liber-tea over at Eleven Warriors so be sure to visit over there for the recipe.
It contains bourbon and sweet tea (well, probably "sweet" for my southern taste buds, I may have to up the sugar on my attempt) so I'm not sure how you can't be completely sold on this idea.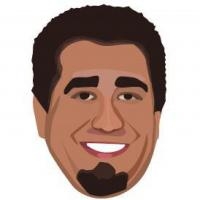 Latest posts by Ryan Ritter
(see all)