This is the time of college football season that I love the most. It's the time when we begin the cream of the college football crop rises to the top. No longer are teams able to shield themselves with weak out-of-conference opponents. Now they have to play teams on their own level.
Thanks to that, we've had the most movement ever in the HLS Top 25. For the first time ever, we had a team dropped that was previously in the top 15. Three teams dropped more than ten spots. We have three new teams in the top five. And I decided to take my ballot in a completely different direction this week.
But first, the results:
HLS Top 25 – Week 6
[table "" not found /]
South Carolina and Notre Dame are the big winners this week as both jump into our top five. While the Gamecocks were able to do so on the back of a dominating performance against previously ranked #4 Georgia, the Irish get a homer boost thanks to their beating of unranked Michigan.
In all honesty though, I'm not too surprised as I would wager most of the staff was trying to hold back from overly optimistic rankings. However, with Miami's drubbing, and the Irish's defense continuing to dominate, we've passed the koolaid around here at HLS and are happily drinking.
HLS is also happily sippin' on some Beaver juice as Oregon State rockets up into the top ten.
The big losers this week were TCU, Florida State, and Georgia. Each suffered humiliating losses causing them all to lose over ten spots in our rankings. TCU went from #15 to out of the rankings. Florida State and Georgia both fell twelve spots after their respective embarrassments.
We also have three non-BCS teams in the top 25 for the first time ever as Louisiana Tech, Boise State, and Ohio all round out our top 25. Although I'm going to take full credit for Ohio joining the fold.
You see, with us now nearly halfway into the season, I decided it was time to stop subjectively ranking one-loss teams above undefeated opponents. So as you will see in my poll below, it is undefeated teams that aren't UTSA (as they have seriously played no one) and then one-loss teams. I'm definitely going to be rolling that way the rest of the season, even if I'm the only one here at HLS willing to be that crazy.
HLS Staff Polls
[table "" not found /]
[table "" not found /]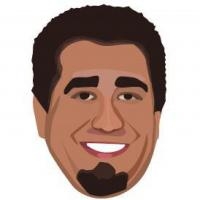 Latest posts by Ryan Ritter
(see all)