I wish I could take full credit for this episode's title, but that honor goes to @ndlauren who graciously let me use her comedic genius during Saturday's fourth quarter fireworks.
There is very little to complain about in this one. Coan could find a bit more accuracy and the offensive line held together by the thinnest strands of duct tape could block better. But even with those issues, Notre Dame has this crazy confidence about them that has somehow filtered to Shane and I as well.
It sure doesn't hurt that special teams put on a clinic and Marcus Freeman reminded everyone why he was the hottest name for defensive coordinator.
That all being said, we understand there are some corners of the internet that still want to be mad about things, particularly about Brian Kelly eclipsing Knute Rockne's win record. Don't worry, we have something for your sour ass too!
Podcast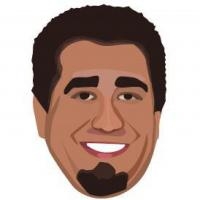 Latest posts by Ryan Ritter
(see all)