You're never as good as everyone tells you when you win, and you're never as bad as they say when you lose. -Lou Holtz
In the aftermath of Saturday Night's beat down of #11 ranked USC, I lingered in the stadium longer than I ever have at a Notre Dame football game. Part of the reason was a reunion between myself and my best friend from parochial school who I had not seen in roughly thirty years. The other reason is that I was quite honestly shocked, but a good shocked and I didn't want the feeling to end.
A few minutes after I left, I met up with a colleague from HLS, George Bashura, and even in our short conversation I didn't quite know what to feel. I believe I used the word numb to describe how I felt. After a ten-hour car drive and tons of time to think, I've arrived at some thoughts and conclusions from what I witnessed this past weekend.
Were there any signs pointing to this performance? Looking back, I know a couple of things that will stick with me from this past-Saturday. First, I've been to a good number of Notre Dame games at this point in my life. Some of them were even big games (Lou Holtz's last game comes to mind); however, that game was the most electric I've ever seen the campus on a football Saturday.
There was a different feel than other game I've been too(much different from the 2015 USC game which I also attended). A little magic, if you will. Was it the 1977 National Champions being back on campus? The urgency of what was basically a playoff elimination game? Or a little of both? Who knows.
Secondly, Lou Holtz often remarked on the dangers of false confidence. As I paid special attention to the player walk Saturday, there was a look about the Irish, some were firing fans up, some had quiet focus, but collectively they had a look. Thinking about it on my drive home Sunday, they likely knew already what was about to happen.
Finally, Notre Dame had a definite home field advantage on Saturday. There was some maroon (or whatever they call that hideous red) in the stands, but it didn't matter. The fans filled their seats early and were extremely loud. At one point my friend, FSU grad who has been to games throughout the ACC and even SEC home games, even remarked, "Is it always this loud in here?" The crowd was a factor on Saturday Night.
So what now? Brian Kelly often talks about "ignoring the noise." He could not be more right at this point and quite frankly he should have that message sewn into their practice jerseys as this team moves forward.
I was glad I stuck around to hear Kathryn Tappen interview Mike McGlinchey. His focus was dead on, "We just have to keep the message and the eyes forward, and as best as we can do that, good things will happen."
It will likely be just as important to block out the "good noise" too, which will be everyone and their grandmother telling them how great they are this week. It has already started: will an 11-1 Notre Dame team make the playoff?
I say at this point who cares. Get to 11-1 and then we'll talk.
The time when you start looking ahead is when you get whacked. Let the talking heads out there like Kirk Herbstreit, Paul Finebaum, and Tim Brando, pontificate about how good or bad Notre Dame is. The story this week will be that USC isn't very good and Sam Darnold is hurt. Get used to five weeks of blithering buffoons criticizing you, ignore it, and just keep winning.
Anyone with a brain that has ever watched football can tell this is a good football team. The Irish thus far have matched a punishing ground attack with a fundamentally sound defense that tackles extremely well. The final ledger and history will ultimately determine whether the needle should be moved from good to great.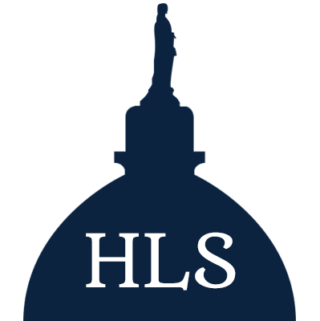 Latest posts by Jimmy Grant
(see all)