Folks, it's that time of the week again. Putting in predictions for how this weekend will go. However, for this season, instead of a prediction form going to you, the loyal readers, or even the birds, it's going straight to Gulliver, my cat.
Unfortunately, doing the whole prediction fun and games is just something I do not have time for. Thus, the ND-exclusive picks will be going directly to Gulliver this time around, but, if you want to toss in your ND game prediction, toss it in the comments below and I will pick out the best/funniest/saddest/most dead wrong ones and highlight in next week's post
Now, this all doesn't mean we won't have some friendly competition! As I said in yesterday's podcast, we are expanding the predictions to the same games that Eddie and I pick on the show. It's free to join and you can do so here. There will be prizes and I'm trying to put some fun things together on that end.
Also, don't worry if you miss a week. I have the ability to do segments so there will be multiple chances to win, including of course a grand prize for best season performance. So come on board and have some fun. Don't worry if you don't understand the spread, the picking interface will let you know exactly what result you are picking.
With that being said, our pool as ND as a 17.5 point favorite. Let's see what Gulliver has to say about the opening weekend for the Irish:
You son of a…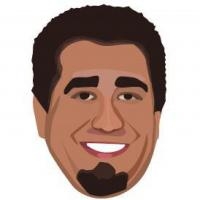 Latest posts by Ryan Ritter
(see all)