Loyal readers and listeners, we made it through another long annual slog that is the college football offseason. College football is here, our first football Saturday is around the corner and Notre Dame will kickoff the evening after.
Actual. Football!
And here at HLS, we will be able to do so in a new home as my long-awaited redesign is finally complete. I'll still be tinkering here and there with some features as this is by no means complete; however, the meat and potatoes is all on your plate right now. Some major highlights that you will notice:
The homepage looks completely different: We have a nice little tab slider/interface to highlight both recent content as well as feature posts from some of our more popular categories. We pump out a lot of content these days, so a straight list of recent posts doesn't quite work anymore (although you will still find that on the sidebar).
There's a lot of "old" news on the home page. Jude's Morning Roundup will be relaunching, but it will be far more worth his time as it will have prime real estate and visibility. So the 2015 stuff you see will quickly find it's way out the door. Also, we will have an optional newsletter for that specific feature once we get that machine rolling again.
There's even more old news on the home page! HLS is 10 years old, I thought it would be fitting to have a section that randomly cycles through all of our posts throughout the years. Relive the Charlie Weis era! (I'm sorry). Also, I'm aware that there are some weird text characters are popping up here and there and I'll be working to fix that.
We switched comment systems to Livefyre. For some reason the import of our old comments failed and their support is on the case. I wanted to make this switch to help capture the conversations that pop up around social media as I feel that's a major piece that's missing if you just swing by our site. Guests can still post as usual with a valid email and you can log in via social media account as well.
Oh hey, we have a podcast and you'll actually see us have subscription links and buttons like we should!
Those are the major changes. You'll see more small things here and there and I will still be tinkering in the back end to make this site load faster.
But enough of the website crap. You're here for football. There is some news, but I also have Chris Wilson, aka @rakesofmallow, joining me for an interview as well as my weekly picks with EddieMac and that takes up the major portion of the show as it should.
The Roundup
Notre Dame still can't beat the SEC. The last minute push in the Fulmer Cup by Devin Butler and the Fulton Five only resulted in a second place finish, tying us with Georgia.
From chuckling about off the field hijinks to being highly concerned. A Southern Cal LB is accused of rape and is being investigated in two states. I look forward to the day in which this isn't a regular CFB headline.
Speaking of stories I would like to stop seeing. Penn State and Joe Paterno.
Let's smile a bit shall we. Here's ND enjoying some good clean college fun and also doing some awesome charitable things as well.
Merchandising fail. What are you doing, Ireland?
Helmets that will make your skin crawl. These helmets in rival colors are all crimes. Wonderful, terrible crimes.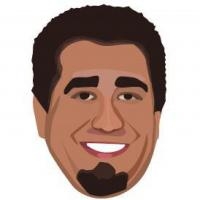 Latest posts by Ryan Ritter
(see all)