When it rains, it pours. As if the Notre Dame loss to Northwestern wasn't enough to kick off a rough week, my work week too a serious hard turn into awful as the impending Thanksgiving holiday, plus a load of other things, caused me to bow out from both HLS posting as well as Twitter for most of the week.
To say that I am ready for another Notre Dame football game is an understatement. While I'm more terrified than I would like to be, I'm ready to get back in the saddle and I'm hoping the Irish are as well.
With that said, it's time to get back in this groove with the IBG.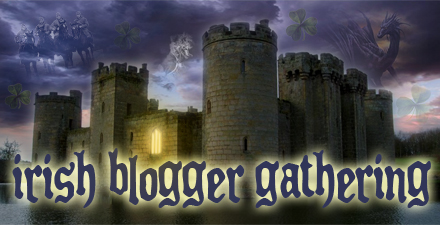 My question: With Joe Schmidt injured, it appears that the piece that tied the defense together is missing. Who is your candidate to pick up that leadership role and serve as the glue to get this thing back together?
The Subway Domer is looking for a leader, but not sure where to turn.
Still to come…
Fighting Irish Blog
UHND.com
(Mike Coffey, NDNation) It's been a little meltdowney on the football side, so a question on a potentially happier topic – have you watched any of the men's basketball games this season so far?  If so, allowing for the quality of opposition faced, what's your evaluation on what you've seen and what are your expectations for the season?
Sadly, I have not. Work has kept me away from two games and after the Northwestern loss, I mostly unplugged. I will say this though, I am encourage by the high point totals the Irish are putting together, poor competition or not. Last year was incredibly frustrating to watch as it just felt like the Irish weren't taking advantage of the athleticism that they now have on the squad, even before the injuries. Hopefully, this will be a good sign of things to come.
(Aaron Horvath, Fighting Irish Blog) After last week's loss, many of us didn't know quite what to say or do. First off, tell me what you did Sunday to get your mind off of the game and second, embed the music video of the song that best signifies how you felt Saturday night.
The Dallas Cowboys had a bye week, so I took it as a chance to unplug from anything football related, save for filming an episode of HLS TV. Even got some video game time in with Watch_Dogs, which I was able to finally finish and get off my ever growing backlog of games to play.
As for the music:
(Frank Vitovitch, UHND.com) As Everett Golson's turnover woes continue, how short would your leash be with him if you were Brian Kelly?
I've gone back and forth on this so much. I still think Golson gives the Irish the best chance to win, but I'm getting to the point in which I think Kelly needs to tighten the leash a bit. I don't think it should be "one more turnover and ride the pine", but if we see another multiple turnover game and it seems like Everett's head is just all over the place again, I certainly wouldn't be upset if Zaire got a drive or two.
(The Subway Domer) This is the last game of the first year of the ACC games. So… What do you think? Do you like it? Was it underwhelming? Was it odd? Was it awesome? Basically…. "coach, can you talk about the ACC games this year and moving forward?" 
I'm a fan thus far. We got two games against Top 25 opponents as Louisville found their way back into the rankings this week. Florida State is a likely playoff contender as well, so that created quite an exciting matchup. Overall, I think we will see something like this yearly–a couple solid opponents with some fodder mixed in.
I can't wait for future matchups against Clemson and Virginia Tech in particular. I'm definitely hoping I can find a way to make those road trips. For me, things like this are a breath of fresh air.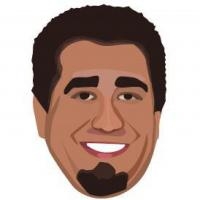 Latest posts by Ryan Ritter
(see all)