The IBG is back once again and getting back to the normal weekly schedule. This weekend, Notre Dame is in a fight for their playoff lives in a top ten matchup on the road.
Sound familiar?
So it's time for representatives from NDNation, UHND.com, The Fighting Irish Blog, and the godfather of the IBG, The Subway Domer, to put Navy to bed and take a look at what's ahead. Let's get to it.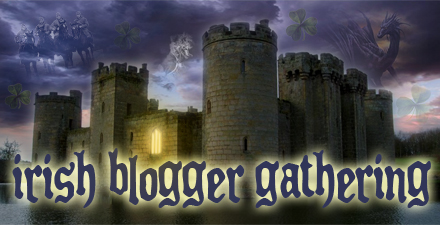 My question: Based on how the rankings this week, do you feel any differently about a too-close-for comfort win against Navy or, for that matter, playing Navy to begin with?
Answers will be linked as they go live:
Fighting Irish Blog
The Subway Domer
(Frank Vitovitch, UHND.com) Notre Dame has not been strong the week following Navy under Brian Kelly and at the end of the Charlie Weis Era. Why have the Irish struggled the following week and what can Brian Kelly and his staff do to prevent a similar outcome this weekend against the #9 ranked Sun Devils?
I think this trend is a little overblown. Firstly, the end of the Charlie Weis era had a lot more problems than having let downs post Navy. As far as BK era struggles/losses, we have to release that this team is totally different from any other iteration of Irish football than we've seen before, 2012 included.
So really, in my mind, this is a matter of a correlation isn't causation. ND will need to do the same things that they always need to do to win a football game and this week is no different.
(Aaron Horvath, Fighting Irish Blog) With Joe Schmidt out for the foreseeable future, here is a random question. Who is the most indispensable student-athlete on both the offensive and defensive sides of the ball? Why?
Everett Golson and it isn't even close. While I'm sure Zaire could step in and do a good job, I don't think he would be anywhere near the level that Golson is at right now (and Golson is still getting better). This season, Irish success has been completely dependent on Golson's play. I can't imagine that the Irish would still be in the playoff hunt without him.
Now, on the defensive side, I'd go with Sheldon Day. He has been a machine this season on the defensive line and it seems like he lives behind the line of scrimmage. It's been a truly incredible sight to witness all season. Without his reliable pressure, the defense wouldn't be performing to the level that it has been. It all starts up front.
(Mike Coffey, NDNation) If ND wins out, do you believe they'll get a fair shot at a playoff berth?  Why or why not?
At this point, I've seen no evidence that Notre Dame won't get a fair shake from the committee. Now, whether or not things will fall that way for the Irish is still yet to be seen. There is a very real possibility that only Arizona State will be the lone top 25 win for the Irish and that's something the committee clearly values.
It sucks, but the Irish have fallen victims to their opponents being uncharacteristically horrible. Despite that, I still see a path for a one-loss ND team to make the playoff as there is still a lot of football left to be played and a lot of losing left to be done. Let's remember that in 2012, we were all concerned that an undefeated Irish would get hosed and everything worked out nicely before the Southern Cal game.
(The Subway Domer) With some bad officiating and some head scratching poll results, Notre Dame is sitting at #10 in a season that has seen a wide amount of injuries and suspensions for the Irish. Brian Kelly has played his part with an incredible amount of calmness. So, When is BK just going to snap? If you don't think he will, sell me on Stoic BK.
I don't think Kelly will ever "snap" per se. He's too smart for that. The guy is a true politician and he knows how to handle things.
Kelly knows that ND really doesn't have a strong argument right now due to the lack of top 25 wins; however, he is starting to plant the seeds in touting ND's scheduling habits. It's purposeful, he knows how to create a soundbite. He knows his "glorified byes" line is going to get a lot of play in the media.
So with that seed planted, if ND wins, look for BK to start turning the heat up weekly. If ND finishes 11-1, BK will start the Irish campaigning in earnest to keep Notre Dame in the minds of the committee and the media while everyone is playing their conference championships.
Honestly, this is one of the things I love about Kelly. He is so incredibly calculating in the quotes and answers he gives to questions like this. I almost want this whole situation to play out and be tough just to watch a BK play master politician because he is so damned good at it.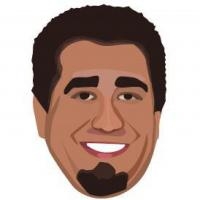 Latest posts by Ryan Ritter
(see all)