A Heisman candidate departs. A familiar coach returns. A move to a new conference. That is what's in store for the next Notre Dame opponent in our preview series, the Louisville Cardinals.
This will be the Cardinals first year in the ACC as Bobby Petrino returns to the helm after his firing in Arkansas thanks to an outing of an affair with an ex-volleyball player and member of Arkansas' athletic department. With an impressive 2013 campaign led by new Texas coach, Charlie Strong, and current Minnesota Viking, Teddy Bridgewater, what's in store for the Cardinals in 2014?
Previous Opponent Previews:
Vitals
[table "" not found /]
Offense
[table "" not found /]
Life after Teddy will certainly be interesting. That isn't to say Louisville is completely depleted on offense. They return their leading receiver and rusher along with a very experienced offensive line. Plus, the Cardinals add former Auburn RB Michael Dyer to the mix which gives them yet another weapon.
But despite all of that, I'm really not sure what to think of the offense. Not only is Teddy gone, but Petrino coming back in is yet another wild card that makes this very hard to analyze.
The offense could be solid or they could experience some serious struggles in this major transition. I'm honestly not sure which way to call it.
Edit: Of course, after I push this out, Louisville gets some big injury news:
DeVante Parker out six to eight weeks, Dyer doubtful for Miami. http://t.co/MYhguwyZY2

— Mark Ennis (@MarkEnnis) August 25, 2014
That would be Louisville's leading receiver out 6-8 weeks with a broken toe. While he'll likely be back for the ND game, that could be an interesting wrinkle for an offense that already has a lots of question marks.
Defense
[table "" not found /]
While much attention was given to the Cardinals offense last season with Teddy trying to make a Heisman run, the defense was really the ones making the biggest noise.
A quick counterpoint to their defensive performance would likely be that they played a weak schedule in 2013. However, that's why I include the F/+ rankings in here. That stat takes opponent difficulty into consideration in an attempt to put everyone on the same level. With schedules varying so much, it is practically essential to include this on a preview.
Even with the F/+ adjustment, Louisville still remains in the elite in the top ten. So top defense in the nation? No. An elite defense? Definitely.
Louisville does see quite a few starters depart, but their projected starting lineup features loads of upper classmen (6 Juniors, 2 Seniors). This won't be some kind of young and inexperienced squad.
What to Expect
Of all the previews that I've done so far this season, this is one where I honestly am not sure where to lean. All I know for certain is that the loss of Teddy will not make this an easy game in the least. It will very likely be tougher than any of us want it to be.
It will be Louisville's first trip to South Bend and the first game against Notre Dame in their history. The new ACC member will certainly be looking to make all kinds of waves with a big win against the Irish in their own house and this team full of upper classmen will certainly be looking to go out on a high note.
Study Your Enemy
I recommend checking out the following Louisville sites:
Looking for Tickets?
Get Great Tickets at Ticket Monster!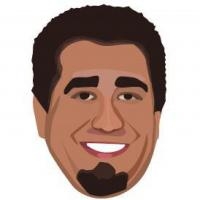 Latest posts by Ryan Ritter
(see all)