Yesterday, Notre Dame football kicked off fall camp at the Culver Academies. The long offseason is quickly coming to a close and we have some actual football things to look at.
Let's dive headfirst with two practice recaps. One from WatchND and another from the Elkhart Truth:
Some quick observations:
I am so, so happy to see Everett back under center (or back in the gun taking snaps, whatever).
I know we are only getting a sliver of the practice, but all passes in the tape were all on target.
Tarean Folston looks damn good. One a couple of those runs he already looked to be in full stride well past the hole.
Speaking of rushing, I'm super happy the read option will be a thing again (see bullet point #1).
I spy a pistol formation. Yes, please.
It looks like our DBs are going for very aggressive press coverages more often than not.
Related, I think several of those broken up passes would've been flagged for holding or pass interference.
Finally, WatchND had a couple of other videos after the practice. An interview with Sheldon Day and a post-practice "presser" with Brian Kelly:
We're almost there, Loyal Readers. Just 25 days to go.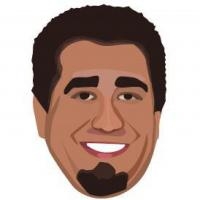 Latest posts by Ryan Ritter
(see all)