The Notre Dame Football season is finally winding down to its conclusion, meaning that Irish Blogger Gatherings are also coming to an end quite soon this year.
Let's finish this sucker strong.
As a reminder, all members of the IBG will send a single question and we will all answer of them on our sites, with the exception of our own query. So be sure to visit all the other IBG members to see their answers throughout the day.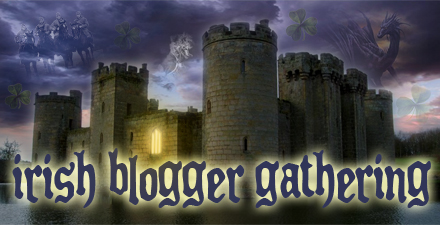 My Question: BYU and Stanford are somewhat similar offensively: a strong rushing attack paired with a quarterback that can go mobile. Does the defense's performance, injuries and all, against BYU make you feel any better going up against Stanford or are we facing a totally different beast in the Cardinal? 
Answers will be linked as posts go live
NDNation warns Stanford is much better than BYU, but there is hope.
Strong & True
Inside the Irish
UHND.com says a similar performance should land us a victory.
Frank Vitovitch (UNHD.com): It's been a long time since Notre Dame has won a game it has been as big of an underdog in as they are this weekend.  Where would this game rank in your mind in terms of upsets for Notre Dame and when was the last time you went into a game thinking Notre Dame had no chance and they walked home with the victory.   As a bonus, would a win over Stanford this weekend be Brian Kelly's signature win up until this point in his tenure at Notre Dame?
Honestly, I don't think it would be overly shocking. Stanford has been far from untouchable this season. The loss to Utah looked like the exception to the rule, but falling to a resurgent Southern Cal was completely unexpected.
They will be a tough test for sure and easily one of the better teams we face all season, but I think that the initial lines that I've seen are very much over-valuing Stanford. If I could compare it to anything, it's how I felt when I saw the initial line for ND at OU. I knew OU would be a very tough win to pull out, but I felt like the Irish did have a chance with the way they were playing. The result: the Irish did what I deemed "double cover" as they won by the same amount of points that OU was originally favored by.
As far as I game in which I thought the Irish had no chance of winning and they won — I think any such game that I was sure the Irish would lose, they lost. Perhaps 2011 Utah might be the closest to fitting that description though. After losing to Tulsa and Navy back-to-back I definitely wasn't expecting much and the Irish pulled the game out.
As far as a signature win, for me it's going to be hard to top last year's win against the Sooners in Norman. That was the game that supposedly would expose Notre Dame, but the opposite happened. With Stanford, they've already taken a couple of lumps. This isn't David vs Goliath.
Aaron Horvath (Strong & True): If someone would have told you that Tommy Rees would leave Notre Dame with 7,000+ yards and most likely 60+ touchdowns when he committed out of high school, most people would call that person crazy. Needless to say, he has surprised many. What are your thoughts on what Rees has been able to accomplish during his tenure at Notre Dame and what other Irish senior went above and beyond your expectations during his time at Notre Dame?
Forgive me if it seems like I'm mailing in this answer, but I think I've already put together a good response to this question last week. Simply put, Tommy has done a fine job and I'm glad that the students gave him his proper credit this past weekend. This program is likely struggling mightily if Tommy doesn't put together the seasons that he has.
As far as another senior exceeding expectations, I'm going with T.J. Jones. Prior to his junior year, I wondered if he'd ever be able to figure it out. In 2012, he had a very solid year and went neck and neck with Tyler Eifert as far as stats are concerned. This season though, he is the unquestioned "go to" guy that will find a way to make a play, especially after the catch. Quite a long way from having a ball bounce off his helmet in 2011.
Mike Coffey (NDNation): Which of ND's strengths do you believe has the greatest chance of getting ND the win on Saturday, and which of ND's weaknesses do you fear might keep it from happening?
RUN THE DAMN BALL!
I'm serious on this one. I know it may come as a shock to some people that have read some of my previous posts these past couple of weeks. The main point I have made in those posts is that I think the line of thinking that Notre Dame is a crazy pass happy offense is a bit misguided nor do I think there is some "magic number" of rushes that the Irish need to win.
The simple fact though is that I do understand that this team performs at its best when they establish the run as a legitimate threat which opens up deep play action strikes and the passing games as a whole. Note that I said the rushing game needs to be established. Running into a brick wall over and over again means Stanford has won that battle and Tommy will have to find a way to win. I'm not saying that Tommy can't do that; however, there is no question in my mind that the easier path to victory is a solid rushing attack.
The biggest weakness that scares me is our lack of depth in the front seven and what that can mean to the rushing defense (hence the question I posed to the group). Stanford will be the most physical team that we've faced all season and I am terrified that they can wear the line down and begin to look unstoppable by the end of the game. On top of that Hogan can hurt you with his feet as well and I worry about this depleted unit's ability to spy properly (just take a look at some of BYU's bigger plays on scrambles).
Keith Arnold (Inside the Irish): You've got your choice of bowl game locations and opponents. Put yourself in Jack Swarbrick's shoes: Give me the ideal opponent and location.
This means I can be in fantasy land right?
In that case, give me the Cotton Bowl vs. SEC in my own backyard. This season that SEC team is slated to be Texas A&M and I think every Notre Dame fan would be lying if they didn't want to take some slight Heisman vengeance on Johnny Football and just knocking him down a peg or two in general. Plus, an Irish/Aggie matchup would be more combined tradition that you could ever ask for in a game and the surrounding events.
Oh, and believe me, the Aggies can tailgate. That could probably be one of the most epic tailgating scenes in college football if those two worlds collide on neutral ground.
In general, if I'm still in fantasy land and have my picks of bowl tie-ins, I'm looking for every possible SEC match-up for two reasons. First, because those matchups just simply don't happen in our schedule, making it the big hole from a conference and even recruiting perspective. People think ND can't hang with SEC (thanks, BCS championship…) and I'd love to put that to the test every year we aren't in the playoffs (or this year, the BCS picture). Secondly, such a matchup would be in the south/southeast area which ND would most certainly love to have a game annually, but again, the schedule doesn't always allow for (hence the reason for the Shamrock Series in Jerry World).
Sure, the new ACC away games will help, but it still feels like a big void. I want to butt heads with the SEC every year.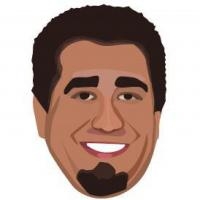 Latest posts by Ryan Ritter
(see all)