So where do we even start with Notre Dame's debacle in Pittsburgh last night?
Perhaps we could start with Tommy Rees. Tommy, quite frankly, had one of his worse games in his career at ND. He may have had 300+ yards through the air, but he did so with a sub-50% completion rate and 2 INTs which may have been two of the worst balls that I've ever seen him throw. One of these came in the endzone and when Notre Dame was on Pitt's 2 yard line no less.
Or perhaps we could point to T.J. Jones' costly fumble on the door step of the endzone earlier in the game. The game was tied in the early stages of the second quarter and Notre Dame could have likely taken a 14-7 lead. The defense did manage to send Pitt packing on a three and out in the resulting drive and ND did score. Could ND have gone up 21-7 at this point and put Pitt in panic mode?
Or perhaps we should point at the entire defensive line seemingly falling asleep while a fumble bounced around at their feet. There was no whistle on the play and no one moved until the Pitt sideline screamed that the ball was live. Just two weeks earlier, Jaylon Smith, a freshman grabbed a fumble and ran it into the endzone post-whistle.
Maybe the ejection of Stephon Tuitt for playing football targeting (more on that later) was simply too much for the defense to overcome, especially one that is still reeling from multiple injuries.
Was it a poor gameplan? After Folston seemingly grabbed the spotlight, he only saw 4 of Notre Dame's 23 rushes — T.J. Jones, a wide receiver, got only one less rushing attempt. In comparison, Rees threw 38 times and was sacked once leading to 63% pass on the night.
And despite all that, the Irish still had a chance to steal this game away from Pitt. However, it was simply one mistake after another and the Irish simply couldn't get out of their own way en route to a 28-21 loss, crushing all remaining hopes for one final shot at a BCS Bowl victory.
There's plenty of blame to pass around from Rees to Chuck Martin to Brian Kelly (the handling of the final timeouts at the end in particular drove me nuts). And there's plenty of reason to be angry. The entire performance was one of the worst overall that we've seen since Kelly started his tenure at Notre Dame. The Irish lacked the kind of composure that you'd expect from a team that was previously 10-0 in single possession games since 2012. A team that has seen considerable success in November looked like they were in the first couple of weeks in the season.
To be frank, the game was a complete and total disaster. The fact that the Irish even had a shot in this game was more a factor of Pitt being a bad football team than the Irish coming close to overcoming their mistakes. I'm not going to attempt to put a positive spin on this game and say there is a silver lining because there isn't one for this game.
This is, however, one game. The bigger test for this team in my mind is how Notre Dame and Brian Kelly approach the bye week and BYU.
The last time that I felt this down about Notre Dame was in 2010 when Notre Dame laid an egg against Navy and then followed that up with a soul-crushing loss to Tulsa. Notre Dame had a bye week after those two games and responded by not just upsetting Utah, but winning convincingly. They followed that up with wins against Army and Southern Cal.
I want to see something similar in 2013. I want to see them respond and finish this thing out strong. Come out flat, and I'm going to have some serious concerns.
With all that said, let's get to the "targeting" that got Tuitt ejected. Here is the rule, direct from the NCAA Rulebook. Rules 9-1-3 and 9-1-4 detail what constitutes a targeting personal foul. 9-1-4 is likely the rule you're most familiar with as it details a dangerous hit to a defensive player:
No player shall target and initiate contact to the head or neck area of a defenseless opponent with the helmet, forearm, hand, fist, elbow or shoulder. When in question, it is a foul (Rules 2-27-14 and 9-6).
Now what's a defenseless player?
Note 2: Defenseless player (Rule 2-27-14):
 A player in the act of or just after throwing a pass.

 A receiver attempting to catch a pass, or one who has completed a catch and has not had time to protect himself or has not clearly become a ball carrier.

A kicker in the act of or just after kicking a ball, or during the kick or the return.

A kick returner attempting to catch or recover a kick.

A player on the ground.

A player obviously out of the play.

A player who receives a blind-side block.

A ball carrier already in the grasp of an opponent and whose forward progress has been stopped.

A quarterback any time after a change of possession.
So, a quarterback running is not defenseless. That leaves 9-1-3 which states:
No player shall target and initiate contact against an opponent with the crown (top) of his helmet. When in question, it is a foul. (Rule 9-6)
And this is where the refs both on the field and in the booth were convinced that Tuitt did. The problem though is that Tuitt leads with his shoulder while Savage is still upright. Tuitt has to do this because he's a giant in comparison and he must do so in order to make proper contact (yes, what he did isn't perfect tackling form, but he still has to duck down). Not only that, Tuitt puts his head at a 45-degree angle in relation to Savage's body as well — again, he wants the hit to be his shoulder, not his head.
When Savage sees Tuitt coming, he ducks his head down, at a 45-degree angle away from Tuitt's, but in doing so leads it directly towards Tuitt's head. Yet somehow, Tuitt is flagged and ejected for being the one that "led" with his helmet. There is no way that this is ejection worthy.
What really drives me nuts is that, even if the refs say it's "the letter of the law", Amir Carlisle suffered an actual targeting violation that wasn't called. Amir dropped a pass and was immediately speared by a defender that 100% led with the crown of his helmet, yet there was no flag.
This rule is an absolute joke and needs to be seriously shored up if they are considering letting it live past this season. There is too much left to interpretation, going as far to say "if in doubt, throw the flag" which puts the referees in an awful spot. When they throw that flag because "welp, it was close!" then the booth has to find indisputable evidence to overturn the ejection.
It's a ridiculous standard and adds even more frustration to an already infuriating loss.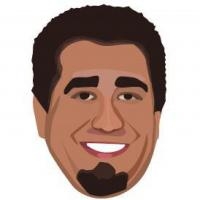 Latest posts by Ryan Ritter
(see all)