When Subway rode off into the sunset and placed the IBG into my care, he probably didn't anticipate that I'd start tinkering with the thing before the season was even done. However, soon after I took hold, I couldn't help it and the wheels started spinning in my head for how to shake things up again. When another member of the IBG came to me asking for change as well, I took it as a sign to go for it.
I threw out an idea. It wasn't hated. So here we go.
I took inspiration from the roots of the IBG. Previously, there was a host blog that would come up with five questions and every other ND blog under the sun would answer. The issue though was that one blog ended up playing gatekeeper and the results were quite mixed depending on who was hosting. That led Subway to doing the pairings to try and get more voices heard in a more consistent manner; however, that can led to more of an isolation rather than a true roundtable discussion.
So I'm mixing the best of both worlds here. All five members of the IBG have submitted questions and we will answer them on our own sites. After all, people visit and are loyal to each of our sites for various reasons, but at the heart of it, you are there because you want the opinions of that person(s). So now at HLS, you'll get our voice, but answering the questions from all other IBG members. As for my question, instead of answering it, I will include links to each IBG post as it goes live, keeping the intent of traffic sharing and promotion that is also at the heart of the IBG.
I think it'll be a good change and hopefully the retired godfather of the IBG approves.
Without further ado, let's get to it.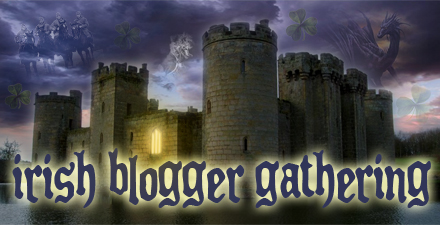 NDtex, Her Loyal Sons: Tommy Rees has very quietly put up some rather impressive passing numbers. His 22 TDs and 8 INTs are surprisingly not far off from Heisman candidate QBs such as Jameis Winston (24 TD, 6 INT), Johnny Manziel (26 TD, 8 INT), and Marcus Mariota (20 TD, 0 INT). While "Rees for Heisman" is an obvious stretch, especially since he isn't a dual threat like the previously mentioned QBs, I'd wager tied 8th in the nation for TD passes is a lot more than most Notre Dame fans were expecting. Should we all be making a much bigger deal about this or should we wait and see how he ends the season?
Posts will be directly linked as they go live:
Inside the Irish sees a lot of Tony Pike in Rees
Strong and True (UND.com) doesn't think Tommy is getting the credit he deserves
UHND.com isn't surprised with Tommy's numbers
Frank Vitovitch, UHND.com: Tarean Folston broke out in a big way against Navy last week with 140 yards.  How big of a role do you think the freshman back will play in the final three games and what level of production are you expecting from him down the stretch after his break through performance last weekend?
If Folston doesn't have a major role, I'm going to be seriously disappointed.
We saw some flashes of this brilliance against Air Force as well and, even though these are lesser opponents, the difference between the runs that he makes as opposed to George Atkinson III, Amir Carlisle, or even Cam McDaniel is simply staggering. I really think Folston and Cam are the one-two punch that the Irish have been trying to find all year. Cam will get the tough yards, but Folston can be the feature back that is also a homerun threat.
Further considering that BYU and Stanford have some pretty stout rushing defenses, it will be even more vital that the Irish have their best backs in. Leaving Folston on the bench would be a serious mistake that will force the Irish to go one-dimensional and completely lean on Tommy Rees. Even though he's had a solid season, that simply isn't a plan for success.
Mike Coffey, NDNation: Lots of comments after the game concerned the poor condition of the turf in Notre Dame Stadium and what can/should be done about it.  One of our number has contended the BYU game on November 23rd will be the last with the current grass in the Stadium.  What kind of a playing surface do you believe the Stadium should have and why?
I want a playing surface that isn't awful. I don't care if it's grass, turf, or some kind of future-space-age surface that we've never even heard of before.
The condition of the field has been simply horrid. And, at this point, I don't think we can point fingers at the groundskeepers who I'm sure are doing everything in their power to get the sod to work. There is probably other environmental factors at play that is making this so difficult and Notre Dame could very well be fighting a losing battle trying to stick with a natural playing surface. Just take a look at Soldier Field in Chicago, they are having similar frustrating issues.
Now, I'd prefer grass if at all possible because I just think it looks better, but if what we've continuously seen year in and year out is going to be the result than to hell with it.
I know a lot of people want the turfmaster system like what Green Bay has and I've been on board with that; however, getting that system to work means a lot more than just installing a special blend of natural/synthetic grass. At some point, the costs of such a project seem like a rather ridiculous waste of money, personally.
I also realize a lot of people have pointed to Michigan State's stadium, citing the use of a modular tray system. The truth is that the modular system was replaced completely in 2011 after U2 performed (and footed the bill for the new turf). In that article, the company that Sparty bought their sod from is the exact same vendor that supplies Soldier Field. They didn't get some kind of special turf so it stands to reason that East Lansing is fortunate enough to simply have better growing conditions for turf whether it is the soil, water table, sunlight, or some other combination of growing factors.
I know a lot of people love the grass and think proponents of field turf are trying to destroy the tradition of Notre Dame Stadium. We aren't, we are being practical, and I say we because I'm now convinced at this point that grass simply isn't a long term solution for the House Rock Built. With players getting bigger, stronger, faster, and football moving to a style of play that uses the entire the field on a more consistent basis, I think the surface of ND Stadium has taken more abuse than it ever did before and it's showing.
We got a way to make grass work? Fine, let's see it. We can't make it work? Fine, bring in the field turf. Just fix it.
Aaron Horvath, Strong and True (UND.com):Due to the immense amount of injuries during the past few weeks to the Irish defense, do you think that playing both option teams on our schedule in back to back weeks was a good idea? And… Due to the thin defensive depth chart, what player who saw little playing time in the first nine games will breakout in the final three?
I don't think playing Navy and Air Force back-to-back is an awful idea; however, doing it in the middle of the season when your team is already banged up is a recipe for disaster. Had the first two games of the season led off with the option teams, I think the damage would've been lessened a bit.
Now, with that all being said, I hope we never do it again because I simply don't like the risk. It isn't that I think cut blocks are inherently evil because every team, including ND runs plays that include them. However, Navy and Air Force are throwing these blocks every single down. The chances of something bad happening will just naturally increase.
As far as someone to step up in carnage, I am hoping it's Max Redfield. Yes, I'm well aware his particular position isn't facing the severe depth issues that the front seven are; however, with the front seven hurting, the secondary is going to have to step up. Quite frankly, our safety play has lacked a lot to be desired and something has to change there. I'm hoping Redfield has been able to get up to speed to make an impact because this defense could surely use some safety help at this point.
Keith Arnold, Inside the Irish: With the defense so beaten up, is winning out still possible? Would you prefer a lopsided match-up in a BCS bowl or a potential bowl win and possible 11-win season? Would the offseason narrative be better if ND won a second-tier bowl or lost a BCS bowl?
Winning out is definitely still possible. It will be harder for sure if we can't get healthy, but I don't think injuries alone will make me rule this out as a possibility.
As far as my opinions on what bowl scenario is better and the resulting narrative, my stance is simple. If we lose a BCS bowl or win a second tier bowl, the narrative will remain the same for decades: ND went 0-for-the BCS era. So with that in mind, what do you have to lose?
Give me the BCS berth any day of the week. I don't care about how potentially lopsided the matchup supposedly or actually will be. I think it is simply stupid to try and lower the bar because we think the chances of winning are better. That's like saying we should've hoped we wouldn't get in the title game so we could get a more favorable game against a lesser BCS opponent. That makes zero sense to me.
Besides, "sure" losses in the BCS have had some surprising results. Just ask Florida how their "easy" BCS matchup against Louisville turned out.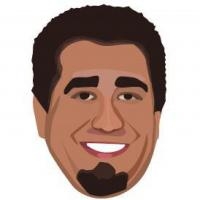 Latest posts by Ryan Ritter
(see all)