The HLS positional preview continues in the trenches, moving this time to the defensive side of the ball. For the Irish, the departure of Aaron Lynch has left the position of top dog on the line up for grabs. As for our opponents, it appears that it is a Notre Dame tradition as of late to face some absolutely superb defensive line talents. 2012 will be no different.
Louis Nix III
Position: NG
Year: Sophomore
Height/Weight: 6'3″/340 lbs.
Despite Lynch's departure, the Irish still have some great candidates on the line. There is experience in Kapron Lewis-Moore and all kinds of potential in the young and talented Stephon Tuitt. However, Louis Nix, aka "Irish Chocolate", stands out.
In any 3-4 scheme, a talented nose guard is essential. They are the unsung heros of the defense, plugging gaps and drawing extra defenders in so others can make plays.
Nix however, goes a step beyond that.
In his freshman campaign, Nix notched 45 tackles (12 solo, 33 assists). The total placed him at 8th on the team, tops among any defensive linemen, and two spots above Lynch. Additionally, 4.5 of those tackles were for losses, ranking him fifth on the team.
Nix doesn't just plug holes, he's an established playmaker–that is only a sophomore. He demands attention from the defense that will allow for the rest of the defense to wreck havoc.
Nix will only improve this season and, while he may not put up jaw-dropping numbers, will be the reason the defensive line sees continued success in 2012.
Kawaan Short
School: Purdue
Position: DT
Year: Senior (RS)
Height/Weight: 6'3″/310 lbs
I was able to narrow this down to two solid choices. At first, I considered the merits of William Gholston, a 6'7″ absolute freak of nature, DE at Michigan State. However, the Junior still has a bit to prove, especially after losing his cool against Michigan last season (to be fair, those two plays shouldn't define him).
Kawaan Short though is a more of a proven commodity. And although there isn't a lot that the Irish should fear from the Boilermakers, Short will definitely command some respect. If there is anyone that can throw a serious wrinkle into that game, it will be him.
Furthermore, his stat sheet, especially sacks, looks like it belongs to a DE and not a DT:
| Year | Sacks | Tackles for Loss |
| --- | --- | --- |
| 2009 | 0 | 4 |
| 2010 | 6 (4th Big Ten) | 12.5 (6th Big Ten) |
| 2011 | 6.5 (6th Big Ten) | 17 (5th Big Ten) |
| Totals | 12.5 | 33.5 |
Short is currently projected as a 1st round pick in the 2013 NFL Draft and Phil Steele has him as a 3rd-team All-American, 1st-team Big Ten, and the 3rd best draft-eligible DT in the nation.
Short is poised for his third consecutive year of statistical improvement and will be one of the few highlights on an otherwise pedestrian Purude team.
Previous Entries
Punter & Kicker
Offensive Line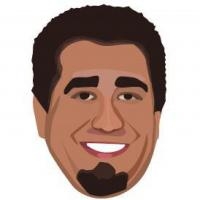 Latest posts by Ryan Ritter
(see all)