So Grantland-X thinks our schedule is perfect and Bayou Irish sees the schedule as overly tough, leading to either BCS joy or complete devastation.
Erroneous, erroneous on all accounts!
I ask everyone this: how did you feel about the 2011 schedule? I surely hope no one thought it was perfect nor the hardest schedule known to man. Why do I ask this? Simple, because 2012 looks a whole hell of a lot like 2011.
In 2012, we will see some of the same opponents whom stay relatively similar year in and year out. This year, I would expect Navy, Purdue, Michigan, Michigan State, Pittsburgh, Wake Forest, and Boston College to remain more or less at the same difficulty level as they did last season. I fully expect some wiggle room in here, but overall I think everything will average out like it did in 2011.
One of the biggest challenges in 2012 will be Southern Cal. There is no doubt that the Trojans are going to be a feared team all season. Matt Barkley is a preseason Heisman hopeful and has his usual array of talented skill players on his side. If we are to compare them to any team from 2011, Southern Cal is Stanford (whom I will get to later).
Another team pointed to as a feared opponent in 2012 is perennially overrated Oklahoma. I'm not sure how many Sooner games are watched by the rest of the ND fanbase, but, living in Texas, I get more than my far share. The story has been the same as of late: start out on fire, start playing good teams, lose at the worst possible time. "Big Game" Bob hasn't exactly lived up to his name and to make matters worse, OU has some serious questions at wide receiver after suspending damn near all of them. Despite all that, OU remains a serious threat and should be treated as such. Taking all that into consideration, this makes Oklahoma 2011's Southern Cal.
Now we move on to Miami, a team that has been widely inconsistent for years. Guess what, we played a mediocre team from a mediocre conference last season too. That's right, Miami is South Florida.
Now we move to BYU who shares more with 2011's Air Force squad than you may think. Make no doubt, BYU is clearly a better team than Air Force, but both teams face similar weak schedules and when faced with tougher competition, lost (for the record, I don't count 2-10 laughing stock Mississippi as tougher competition for BYU). Tougher game? Sure. Gigantic leap forward in difficulty? Nope.
And now we are left with Stanford, the biggest wildcard of the 2012 season. It isn't even worth comparing them to Maryland, so we can consider this the second game that's an upgrade. How much of one it is though remains to be seen. Stanford has had a couple of solid years, but have also lost a fantastic coach in Jim Harbaugh and an elite QB in Andrew Luck. On top of that, Stanford has graduated stud TE, Coby Fleener, one of Luck's favorite targets and a crucial piece of Stanford's running scheme. So yes, Stepfan Taylor may be returning to lead the rushing attack, but those are some huge holes to fill and I doubt they will be anything resembling the same team we've seen the last two seasons.
So is 2012 a bit tougher than Sargarin's 25th rated SOS in 2011? Probably, but it isn't as grim as Bayou makes it out to be.
Which brings me to Grantland-X calling this 2012 schedule "perfect", backed up by a nice helping of circular logic: ND has lots of opportunities because the schedule is rough and because the schedule is rough losing a game or two won't be so bad because Notre Dame will be given the national exposure to prove just how tough we are because taking on anyone and everyone is just so much fun because we have all kinds of opportunities to show WE ARE ND DAMMIT!
Notre Dame has never lacked any of the five points that Grantland lists. The problem with ND's scheduling isn't so much the SOS, but how the schedule is constructed. Irish Septembers are simply brutal with a 1-2 punch of Michigan and Michigan State, one of which is always on the road. After that, the breaks are far and few in between, mostly with mediocre teams, but teams that are more than capable of pouncing on a Irish team that could be reeling from a tough loss. Often, it isn't until November, when ND's fate is already sealed, that the schedule takes any sort of breather.
Put into different terms, Notre Dame is that dumb gambler that walks up to the craps table and immediately blows their bankroll on all the sucker bets. Sure, those bets have nice, sexy payouts, but all of a sudden the fun's over before the first cocktail arrives at the rail. The smart player though, takes the best odds available. Of course, to win big, risks do need to be taken, but sparingly or, even better, with house money.
Switching back to football, take a look at Alabama, last year's champ. Their out-of-conference schedule included powerhouses like Kent State, North Texas, and Georgia Southern, an FCS team.  They also had the benefit of conference opponents being dreadful (Mississippi) and below .500 (Vanderbilt, Tennesse). Yet, Alabama's SOS ranking was ten spots above ND at 15.
Alabama took the flexibility they had and made the most of it. They started easy with Kent State at home, took on a tough opponent in Penn State on the road, then scaled back again with North Texas at home. Then conference play starts, they take a bye week before LSU instead of scheduling a game and squeeze an FCS team in toward season's end before the Iron Bowl. Of course, like any successful gambler, they got a bit of luck with the aforementioned conference opponents that had down years in the middle of their grind.
I'm not calling for scheduling of FCS teams or sacrificing a potential OU matchup with North Texas, but for all the flexibility that we supposedly have as an independent, we sure as hell seem to bend over backwards to fit into everyone else's schedule.
I have no problem with the Irish scheduling the best of the best and hope they continue to do so. However, I do have a problem with ND looking like the only team in college football that is failing to adapt as all other programs have.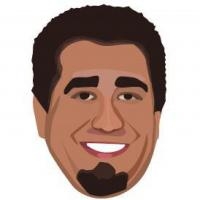 Latest posts by Ryan Ritter
(see all)