Much like Biscuit did yesterday, I have a few topics that I'd like to address before I get into doing any posts on detailed analysis of the Southern Cal game.  I want to make one thing clear though, I am not happy at all about the loss.  Just like our other two losses, this one was marked by awful turnovers at the worst possible times.  Southern Cal came in with, and God to I hate to admit it, a solid gameplan from Kiffin and they executed it very well.  The Irish did not and the fashion in which we screwed up was just maddening.
Now with that out of the way, here are three arguments that I've seen posted since Saturday and my responses to them.  Feel free to play along in the comments.
ND Quit
No, we didn't.  This just makes no sense to me.  Yes, I am very aware Kelly didn't use his timeouts, but how does that equate to quitting?  The players sure as hell were still going for the strip so I doubt they got the memo it was time to wave the white flag.
I honestly believe that this is getting a lot of talk because of comments by Southern Cal after the game (which both the players and Kiffin have backtracked on).  Those comments were just fuel to a fire of pissed off hatred for losing a game that the majority of the fanbase, myself included, felt we should have won.
Take a look at the last drive again.  Where and when exactly do you start calling timeouts?  Kelly had to score two TDs just to tie and had less than seven minutes left.  That means his defense may have to be called on for two stops unless ND is fortunate enough to recover an onside kick.  On top of this, the offense will also be required to put points on the board in a hurry against a prevent defense that will only leave the middle of the field open — the perfect situation in which to have a timeout or two available for use.
So with that much time left, a good course of action is to get a stop using no timeouts or possibly using only a single timeout right before a punt.  In reality, there shouldn't be much panic to use timeouts until near the two minute mark if you really have faith in your defense.
Kelly had that faith, but the defense didn't step up.  By the time we got under the two minute mark, SC was practically on the goal line with the game iced.  In reality, Kiffin did the Irish a favor by calling a timeout of his own on 3rd and 4 with 2:37 left, but, on the resulting play, SC got a first down that basically iced the game.  Calling timeouts at that point really does nothing except make it look like you are trying to save face for not doing so earlier.
Yes, this strategy is a bit of a gamble and it's putting a lot of faith in your players instead of going completely "by the book".  If only we had another example of Kelly going outside the box of conventional wisdom *cough*TULSA*cough* then maybe we would've excepted this!
You may disagree with Kelly's logic and strategy, but that is a far cry from ND quitting.
We Didn't Run Enough
I think their is a center of the brain in the heads of some Irish fans that just causes "RUN THE BALL" to be yelled and/or typed ad nausem anytime the offense stumbles.  And it's so easy to "back up" just site how many times we passed and ran the ball during a game! See, it's proof!
Not really.
If you take away the last two drives of each half (two minute drill and attempted comeback with practically no time left), and you are left with only 31 passes being attempted in the game.  Now, add that to the runs called in the game (I'm removing two rushes to be fair: Crist's & Cierre's fumbles) and you are looking at 12 rushes and you are looking at roughly 28% run.
While that isn't a great amount, you'd have to also realize that ND only had about 43 plays in which to call "normally".  Southern Cal on the other hand ran 79 plays and had more rushing attempts (44) than ND had "normal" plays.  Even in those "normal" plays, ND was trailing two possessions for the majority of the time, which does indeed lead to a heavier lean on the pass, especially when your opponent has the ball for nearly a full twenty minutes (yes, twenty minutes) more than you do.  It should be no surprise that the numbers are skewed in favor of the pass in such a situation.
However, if you take a look drive by drive, you see another picture: Kelly mixed runs into every single drive (save for the two half ending drives).  Most of these drives were cut short by a complete lack of execution of the offense (2 three & outs and 2 turnover shortened drives of three plays or less) and one was cut short because Jonas Gray simply ran the ball too well and scored a TD.  Such shortened drives really doesn't give a clear picture of the gameplan that Kelly wanted to implement at all.
There is a lot more to examining the balance of an offense than just looking at the number of runs and passes in the box score.
We Will Never Win with the Spread, Fire Kelly and Hire Meyer/Stoops/etc
A lot of people see the spread as a gimmick designed to mask the fact that your team is actually physically inferior to another team which isn't the case at all.  The truth though is that the main goal of the spread is quite literally to make the defense spread out to respect all aspects of your offense.  As I stated before in my first post, Kelly takes advantage of that with a power running scheme to complement his passing attack, not one composed on only draws and misdirection that were so famous under Weis.  However, it seems that people just ignore this fact because the term "spread" is used to define our offense.
The simple fact is that the college football game has changed and it's always changing.  Knute Rockne did it with the forward pass.  Several offenses found great success with the wishbone and option attacks.  Some have succeeded with a pro-style offense and recently, spread offenses have become very prolific.  The last national title game was between two of the best spread offenses in the nation when Auburn and Oregon squared off.  It isn't just some gimmick, it can work when executed well.  But still, cries still exist that Kelly's spread won't lead to any success and people look to coaches like Stoops and Meyer or maybe even Skip Holtz to hopefully come in and save the day.
By the way, those guys run spread offenses as well and, in Meyer's case, has won national titles.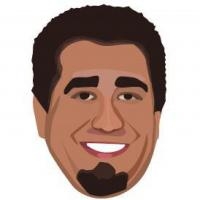 Latest posts by Ryan Ritter
(see all)