Being a Notre Dame fan sure isn't easy. I've known this my entire life, but it's times like this when it's reinforced.
With Army breaking its 14-year losing streak versus Navy, the college football regular season is over. I've always loved bowl season. As a kid, bowls were like Christmas presents that came after the big day. That was also an era when your favorite team could move up several spots in the polls with a great bowl performance. The playoff has changed all of that. Rather that being excited last year about Notre Dame playing Ohio State, I kept thinking back to the failed two-point play at Clemson and the inability to close out Stanford.
Now this offseason, the shots have come from all directions: NCAA penalties, a terrible season and the departure of quarterback DeShone Kizer. (Actually, I'm not sure how I feel about that last one.)
"Notre Dame is irrelevant now," a friend of mine remarked the other day. "The Irish will never be good again."
A TOO-LONG HISTORY OF IRRELEVANCE
Twenty years ago, comments like that would have gotten me to a boiling point. But now I wonder: Is he right? My cynical side says: Does it really matter if you aren't in the playoff? Ask yourself: Does anyone even pay attention to the NIT anymore in basketball?
The mainstream media throws out the "irrelevant" comment so often with regards to the Irish that I've learned to tune it out.
The Irish were irrelevant after Holtz left.
They got relevant when Willingham started 8-0 and became irrelevant again.
A near miss against USC in 2005 made us "semi-relevant," but then we figured out who Charlie Weis was. Back to irrelevant.
They became "relevant" in the magical 2012 year and are now back to "irrelevant."
I associate the term "irrelevant" with Notre Dame hater. Consider this year: The second highest-rated college football broadcast was the Notre Dame-Texas clash in week 1. That hardly sounds like "irrelevant."
In 2014, the Irish were fourth in merchandise and apparel sales in the nation. That seemingly clashes with being "irrelevant."
Notre Dame's continued refusal to join a conference is spun as being "irrelevant." Announcer A will say: "Well, Bob, in order for Notre Dame to remain relevant and compete for a championship they will be forced to join a conference." Announcer B responds, "Yes, Joe. No doubt they have to join a league." Then the two spend the rest of the segment arguing where Notre Dame belongs.
HEY, MY TEAM IS IRRELEVANT. SO IS YOURS (PROBABLY).
This fall, I'll accept the tag of "irrelevant." I'll buy it – along with a bunch of misery – because of a 4-8 season with tons of controversy. Then I'll kick back and watch all the other "irrelevant" teams in the bowls and a four-team playoff featuring a team that didn't even win its conference.
In this new era, winning a conference championship doesn't guarantee you anything. Notre Dame would be wise to remember that.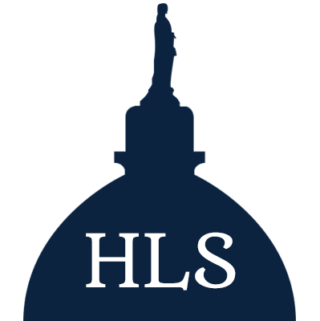 Latest posts by Jimmy Grant
(see all)