At 2-4, the Irish are long shots to make a bowl game. Can they make it to six wins to become bowl eligible? And if so, should they even go to a bowl?
Stanford, Miami and Virginia Tech are all tough opponents, but they're also home games. I watched Stanford closely last Saturday. Christian McCaffrey is banged up. The offense is struggling. The defense doesn't appear great either. Washington State largely dominated the Cardinal in Palo Alto.
I think the turnaround begins Saturday in South Bend. Then you get Miami after a bye week. There's added time to tweak the scheme, work out any injury issues and recharge. Miami will have a little extra time off too; they play Virginia Tech on Oct. 20. After playing Florida State, UNC and the Hokies, we'll know more about the 'Canes as that games gets closer.
I don't see Notre Dame losing to Navy or Army. Yes, they are both much better. Yes, Navy just beat Houston. I just don't see it. Notre Dame has too much offense right now and they have done a good job defending against the option for a number of years.
That leaves us with Virginia Tech at home on Senior Day and the road trip to USC. Those will be easier to forecast after we get through the next two. With everything we know now, I'm saying Notre Dame finds their way to the postseason.
SHOULD A 6-6 IRISH TEAM GO TO A BOWL?
Many long-time fans who do not like the bowl system or the "minor" bowls might argue that the bowl game is irrelevant if the Irish aren't in the playoff or playing on New Year's Day. There is some precedent for this. In Lou Holtz's final season, the 8-3 Irish opted not to play in a bowl game. They were roundly criticized for doing this. To some, it smacked of the very arrogance that has caused some to hate the Irish.
I would argue that going to a bowl every year is a must for a number of reasons.
First, accepting a bowl invitation allows you 15 extra days of practice. Given the struggles this team has had, and the youth now playing on defense, any extra practice is welcome. Second, while I don't subscribe to paying players at the NCAA level, I do support the idea that the bowl game is a reward for the players. It is one of the perks they get. Whether it is playing in a warm climate (not likely this year) or grabbing some bowl game swag, it is a nice reward for the hours and hours they put in.
Finally, it helps with recruiting.  Some may argue, how does a 6-6 bowl appearance help with recruiting? I would add the same way that a 4-8 no bowl season hurts recruiting? So with that said, can the Irish actually find a way into the bowl season.
SHADES OF KELLY'S FIRST YEAR
At 2-4, no major outlets have them in heading into Week 7. But, if you recall, the 2010 Irish looked finished at 4-5 after a disastrous home loss to Tulsa and Utah and USC remaining. They ended the season on a 4-0 run and crushed Miami in the Sun Bowl.
I think the end of this season looks like 2010. Kelly seems extremely determined to fix this thing. He better….or the buzzards will likely be circling this offseason.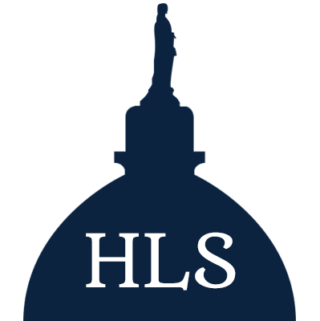 Latest posts by Jimmy Grant
(see all)