Debate This is a recurring series on HerLoyalSons in which two writers take opposing sides on a hot topic. Today and tomorrow, we will debate whether or not Jaylon Smith should have played in the Fiesta Bowl. Today, IrishJimmy leads us through the "he should have skipped it" argument. Tomorrow, andrewwinn takes the other side.
Jaylon Smith should have skipped the Fiesta Bowl because it was far more important for him to stay healthy and protect his financial future than it was to win a meaningless bowl game.
MONEY LOST
In a Feb. 19 interview, ESPN draft expert Mel Kiper Jr. said:
To get anything out of Jaylon Smith this year would be a surprise. But this is a kid, unlike Cedric Ogbuchi last year, or even Todd Gurley — you can make an argument that Jaylon Smith is the best player in this draft.
Smith tore his ACL and LCL and suffered nerve damage during the first quarter of the Battlefrog Fiesta Bowl. Had he skipped the bowl and stayed healthy, Smith could have been the top overall pick in the 2016 NFL Draft. Jared Goff, the actual first pick, will sign a $27.9 million contract – all guaranteed – with an $18.5 million signing bonus.
Smith dropped to the fourth pick of the second round and will sign a contract estimated to be worth $6.5 million, with a $2.9 million signing bonus. He'll also capitalize on a loss-of-value insurance policy worth $900,000, which is not subject to taxation.
If these numbers are accurate, Smith's injury cost him as much as $21.4 million.
MEANINGLESS GAME
Smith's injury could be the impetus for high profile stars to skip essentially bowl games that are essentially meaningless in the playoff era. If this is the case, the players who opt not to play couldn't be more right.
Jaylon Smith is a perfect example. The linebacker was not going to return to Notre Dame to play his senior year, so why play in a bowl game that has zero national championship implications?
Sure, people will say all the right things. As athletes – or, in my case, former athletes – were are conditioned from a young age to finish what we have started. Some will argue that college players have an obligation to the team and the university.
However, we are well past the point of blasting athletes who leave college early for the NFL. Although they may not like it, most people understand that these athletes have a ton of money at stake.
There was an era when Notre Dame would not play in a bowl game unless it could significantly improve the final ranking. In this day and age, though, almost every college participates in a bowl game regardless of ranking.
Imagine if Smith has suffered this catastrophic injury in the Quick Lane Bowl, playing for a 6-6 Notre Dame team. Perhaps even more people would make the suggestion that players should avoid these games.
Most colleges enter these games simply for the bowl payout, of which nothing goes to the player. And don't forget: It isn't the bowl game that poses the only risk. Most coaches who advocate for accepting a bowl bid do so because it entitles them to 15 additional practices. That, in essence, amounts to 15 more opportunities to have a devastating injury.
BLAMING COACHES IS MISPLACED
https://twitter.com/BartHubbuch/status/726108303877660672
https://twitter.com/BartHubbuch/status/726111324451799041
https://twitter.com/BartHubbuch/status/726115630118801408
With all the above being said, I don't blame the coaches for this situation. Bart Hubbuch, the New York Post columnist who publicly blasted Brian Kelly for playing Smith, is, at best, naïve and, at worst, pointing the finger in the wrong direction.
Coaches are employed and retained purely for winning percentage. No coach has ever saved a job because of a high graduation rate, team GPA or lack of player injuries. They have to win. As such, they should be purely evaluated on win-loss record.
The responsibility for this issue falls squarely on the NCAA. If the NCAA cares about the "kids" as much as they claim to, they should foot the bill to insure potential high draft picks prior to bowl game participation.
Some schools out there don't even guarantee scholarships for four years. Conceivably, it's possible a underclassman could have a career-ending injury in a meaningless bowl game and later find themselves without a scholarship.
While it paints me to think that high-profile Notre Dame players may skip these games in the future, I truly believe they have every right to do so. In fact, a projected Top 5 pick would be foolish, in my mind, to play.
Players would be wise to view Jaylon Smith's injury as a cautionary tale on the downside of bowl game participation.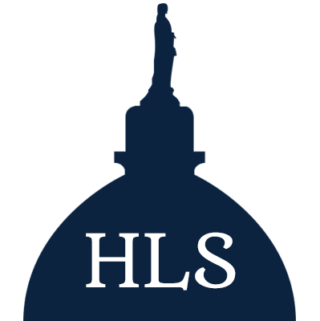 Latest posts by Jimmy Grant
(see all)