Hello everyone, welcome to another edition of the IBG. A combination of the Florida State fallout and the bye had all of our schedules thrown off a bit. However, we are still here, pressing ever onward and getting ready for Navy.
Let's do this.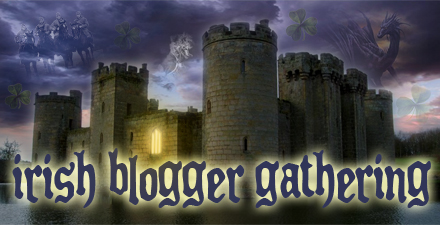 My question: If you could change one thing about the game this past weekend that didn't involve a yellow flag, what would it be?
NDNation went pull pirate. No seriously, read it. Full pirate.
Fighting Irish Blog would like to be on a boat, a really large boat.
The Subway Domer wanted a dreadlock pick six.
UHND.com would like a re-sneak.
(Aaron Horvath, Fighting Irish Blog) By now we all know the outcome of the Florida State game, but the main question is, did the loss change your thoughts on Notre Dame's outlook for the year? If so, how?
Honestly, it did at first. I thought all hope of a playoff was gone and even (drunkenly) called into ND Fan Radio to say so. After that call, the Subway Domer and I had a chat and we both shared the same sentiments.
It was a rough night.
Anyways, I'm starting to come around on the playoff hopes. However, if I look at what I thought ND would be at the beginning of the season to now, I'm still in the same spot. Notre Dame is a very talented team with a high ceiling for even this year. They've exceeded my expectations and I believe when the dust settles we will, at the very least, land in a good bowl game.
(Mike Coffey, NDNation) It only took one game in 1993 to make BC a "rival" for some people.  Did this game change your perception of Florida State vis-à-vis their position in our pantheon of opponents?  If so, how?
Not really. Before the game they were in "team I kind of hate and really want to beat" and they are still there. If anything has changed it's that I really want to beat this particular Florida State game.
The penalty flag felt like one of those WWE matches in which someone ran in to interfere or the referee got knocked out when the bad guy was clearly down for three. It just all feels so unfinished. I want another shot. I want closure and a clean finish.
(The Subway Domer) It's a world gone crazy, and I will save the oddball question for another week. Gentlemen… Discuss Tarean Folston and what automobile bests describes him.
I'm terrified of your definition of oddball with this question.
Anyways, I think Tarean is a Tesla Model S. It's new, young technology. Most everyone can see the upside, but not everyone is completely sold…yet. I think his performance against FSU did a lot to sell people on Folston as the #1 back, but, with a crowded backfield, he will certainly have to keep stringing games like that together for the Irish name him the feature back.
Disclaimer: Yeah, I'm biased on electronic cars because computer nerd.
(Frank Vitovitch, UHND.com) Many pundits are now saying that Notre Dame will almost certainly be in the playoffs if they win out.  1) Do you agree? and 2) What do you think Notre Dame's chances of winning out and making that a debate are?

As stated above, I would've drunkenly told you no on Saturday night. After the polls got released on Sunday, I started to gain hope back. After watching the games this week, I'm convinced the Irish have full control of their destiny.
If I'm an odds-maker, I'm putting the Irish somewhere around 5/1. Every game on the schedule is winnable, but road games to Arizona State and Southern Cal will be no cakewalk (despite the Trojans falling yet again this week).
On top of that, all the SEC West teams are going to cannibalize each other and it already started with LSU downing Ole Miss this past weekend. Mississippi State looked shaky and Auburn doesn't appear to field anything resembling a functional defense. When the dust settles, I think Alabama might be the only one-loss left standing in that division as they have looked very impressive the last two weeks.
If you want me to pick my potential four at this point, I would go with: Florida State, Alabama, Notre Dame, and a tossup between Oregon and however survives the Big XII shakeup at one loss.
Latest posts by Ryan Ritter
(see all)