Well, I decide to mix up the IBG and the Pitt disaster happens. THESE TWO THINGS ARE ABSOLUTELY NOT RELATED!
Right? ….right…?
Anyways, there's a lot to digest in this post-mortem, so let's get to it. As a reminder, every IBG member submits a single question and we all answer it on our own sites. Instead of answering my own question, I'll link to the other IBG members to you can check out their answers. Links will go up as soon as they are live on the their respective sites.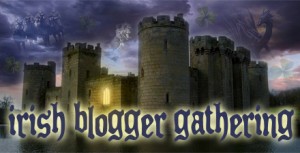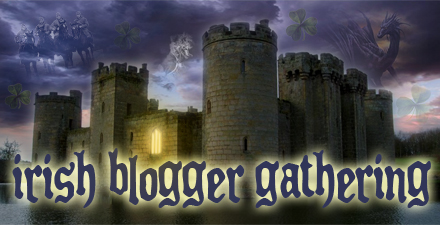 NDtex: Stephon Tuitt's ejection for "targeting" (and I use that term very loosely) definitely added more frustration to an already horrid game. I'm all for promoting player safety, but I definitely don't think this new rule is the way to go. Do you agree? If so, how would you change the rule? If you'd like to keep it, what are your reasons for leaving it alone?
NDNation would like to see some adjustments.
Strong and True thinks the call was ridiculous.
Inside the Irish believes the rule is actually a step backwards.
Frank Vitovitch (UHND.com): After running the ball effectively in the first half, Notre Dame all but abandoned the run in the second half against Pitt even they didn't trail at all until there was less than 9 minutes remaining in the contest. Is Notre Dame's lack of a commitment to the running game this year as opposed to last the reason the Irish themselves right back where they were in 2011?
The Irish are 7-3 right now because they are making the same mistakes that killed them in 2011. While I'm not overly thrilled with the running game taking a backseat, I'd be a fool to say that's the main reason they lost last week or any game this season.
Mistakes cause losses. Period.
Sure, if you take the ball out of Rees' hands, you theoretically erase interceptions, but that has nothing to do with the defense falling apart. Tommy Rees didn't cause T.J. Jones to fumble. Rees had nothing to do with the defense standing around watching an easy fumble recovery bounce at their feet.
And let's not forget that Rees and the passing game did result in some quick strikes and scores. If Rees, and the rest of the Irish don't make costly mistakes, we aren't asking if running the ball more would result in wins.
Aaron Horvath (Strong and True): With two games left before bowl season is at hand there is work at hand to finish off the season strong. What must the Irish do well on offense and defense over the last two games to give themselves a chance to get to 9-3?
Same answer as the last question really: reduce the mistakes and execute. Tommy can't turn the ball over and the defense can't fall asleep at the wheel with poor tackling and letting a big play burn them.
Kelly was very matter-of-fact about this in his presser yesterday and I completely agree with him. Facts are facts and when the Irish shoot themselves in the foot, they have no chance to win. They execute and protect the ball, they have a good chance to win every week.
Mike Coffey (NDNation.com): There are only so many things you can do during the season to correct the larger issues on a team, as most time must be spent on the opponent du jour. Name one issue you hope is at the top of the coaching staff's list for this off-season and why?
Right now, I hope it's nothing. Seriously, if this coaching staff is already worried about correcting things for 2014, there is something seriously wrong with their approach to the rest of the season.
As you stated in your question, the focus is on the next opponent (although I surely hope it is all their time and not "most"). Worry about the offseason and future plans when that time comes. For now, beat BYU. There's too much that can change between now and the offseason.
Now, I don't want to dodge the question, so I'll give the leader in the clubhouse right now and that's the defense. While it may be the strength of this defense for now, the defensive line could look radically different depending on what Nix and Tuitt decide to do, but there are still serious depth issues to address. The LB corps needs to be revamped and the secondary needs drastic improvement. There's a lot to do there and I'd wager some folks will be switching positions to do so.
Keith Arnold (Inside the Irish): How much can you learn from one game? If you listen to some, the Irish's loss to Pitt seems to have erased just about every bit of good that's happened over the past four seasons. No doubt, the Pitt loss was one of the most disappointing of the Kelly era. But how do you personally measure the game and disappointment final score, and does it change the opinion you held of Brian Kelly at 7:59pm EST last Saturday? 
Beyond the fact that these kids and the coaching staff are human and make mistakes, not much. You learn from trends and consistent behavior, not single performances.
My opinion of Kelly and the direction that he is taking this program hasn't changed. I believe he will have Notre Dame in the title/playoff picture annually, with reloading years, like this one, scattered about.
Even though this season is one of those reloading years, the Irish were still in the BCS picture up until last week. If Tommy doesn't throw some costly INTs or the defense managed play just a bit better, we probably still would be.
The game is a gigantic disappointment. People have reason to be angry with it and every right to be. However, it needs to be compartmentalized. Hell, I'm still pissed about the Navy and Tulsa one-two punch, most of 2011, and losing to Michigan this season, but I'm not going to get tunnel vision on those games and miss the bigger picture.
Latest posts by Ryan Ritter
(see all)