Ah, Hate Week, it's good to see you again. I must admit, this week is when I really miss the "Old School" IBG in which every corner of the Notre Dame Blogosphere would tear Michigan a new one. The annual vitriol was simply amazing.
However, much like the ND/Michigan series itself, the Irish Blogger Gathering has changed, but that doesn't mean I didn't give Keith Arnold of Inside the Irish a chance to do some Skunkbear damage. But did he take a swing at our enemy in Ann Arbor? Find out below.
This week you will find my answers invading pages of ND Nation. Be sure to check out all the other IBG participants today as well over at The Subway Domer, Notre Dame's Official Blog, and, new this week, the fine folks over at UHND.com.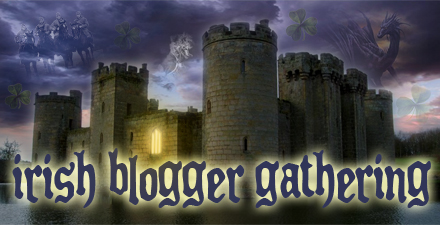 1) In your usual "The Good, the Bad, the Ugly" post, you left "The Ugly" section empty. I was rather surprised by this, especially considering the performance of the special teams. So what led you to this decision? What made things only "bad" but not "ugly" in your mind?
Maybe I was just feeling a little kind. But other than Tausch's knuckleball, it wasn't THAT ugly. I can live with an opponent starting on their own 20 yard line. More often times than not, 80 yards is too far for an Irish opponent to go, and Brindza punting the ball too far is a mistake I can live with. Same thing with his missed field goal. I'm not one to blame a holder (Kelly talked about Luke Massa wrongly positioning himself for a hold on the hashmark), but again — he got good wood on it and hooked it a bit.
That said, I think we're kidding ourselves if we think Tausch is getting a shot at this job if he messes up again. I'd give Kelly credit for running the fifth-year senior out there one more time, but if it comes down to it, you've got to think a kid that made clutch kicks last season is going to get the call, not the guy that's finished No. 2 for the job the past three seasons.
The one thing I am getting tired of? George Atkinson tiptoeing as a kickoff return man. Either hit the wedge with speed or get out of the way and let somebody else do it. After two touchdowns as a freshman, it's been quite some time where Atkinson looked like the weapon he should be.
2) One thing that stood out to me was that Cam McDaniel took the bulk of the carries for the Irish rushing attack. Considering that Amir Carlisle led off with a rather explosive run and freshmen Greg Bryant and Tarean Folston likely anxious to make a major impact, I couldn't help but wonder if Kelly was possibly holding something back. Do you think I'm on to something here? Is Cam going to be Kelly's workhorse? Was Cam just a better matchup against Temple? Or is there something else that I haven't thought of?
I'm as big of a Cam McDaniel fan as there probably is. (Outside of my early rap as a Rees apologist [aka #Reesus trend setter], this was one of my first big stumps.) But I wonder if McDaniel getting the majority of carries was a product of the major shot Atkinson took on his first carry, and the fact that he's a guy that moves the chains and falls forward.
We always tend to fool ourselves into thinking freshmen are going to make this instant impact. But we forget that Aaron Lynch and Stephon Tuitt both sat out against Michigan as rookies because the staff wasn't confident they could play assignment correct football. Somehow, Corey Robinson didn't catch three fades for touchdowns after looking so great during spring and fall camp. And Greg Bryant only got two carries. Will that change on Saturday night? Maybe. But before we think there's some giant agenda, consider the fact that Kelly doesn't want to put a ballgame in the hands of a freshman…yet.
Last season, this staff couldn't figure out how to get three running backs carries. To think they'll be able to get five (and six when Will Mahone gets healthy) the ball enough doesn't make much sense. But while I still tend to think Bryant's going to make a splash this year, it might be down the line, leaving a win at the Big House in the capable hands of McDaniel, Carlisle and Atkinson.
3) I have a feeling this is going to appear in a few IBG posts, but I don't think there is any escaping the topic. What are your thoughts on the ND/Michigan series as a "historic rivalry"? Are you with Kelly's (initial) comments on this one or do you stand elsewhere? Please note: copy and pasting "Michigan Sucks" continuously is also an acceptable answer to this question.
Man, I really don't care what they call it. But the first football game I ever saw at Notre Dame Stadium was against Michigan (Beating the defending champs, Drew Henson and Tom Brady) and it's still probably the most fun/best atmosphere I've ever been a part of. And I can tell you that I never learned alternate lyrics to any other opponents' fight song, especially none as savage as the words subbed into The Victors.
Sure I look at this game as a rivalry. Where it stands on Notre Dame or Michigan's list of rivalries? I don't care. But it's certainly a game that's among the most fun on the schedule, and definitely one that ND (and Michigan) fans hate to lose the most. Whether it's because the two alumni groups feel superior to each other, or the long-standing animosity in this battle, I'm not qualified to judge. But there's a reason I'm sitting in a middle seat in the back on a redeye flight to Detroit for this game. And it's not because it's just a regional rivalry.
Latest posts by Ryan Ritter
(see all)