On this college football eve, the final sign that the season is upon us is here: The Irish Blogger Gathering.
For those unfamiliar with this exercise, various Notre Dame blogs from all corners of the internet partner up every week, ask each other three questions, and we post the answers for all to see. You then get to hop around all our sites all day so you can ignore work and focus on what matters: Notre Dame football.
The roster for the IBG is as follows and you should check out all their sites to get your full dose of questions and answers:
This week I got to question the inquisitor himself, The Subway Domer. My questions and his answers are below: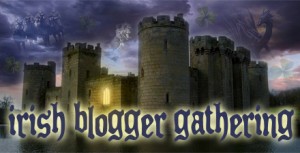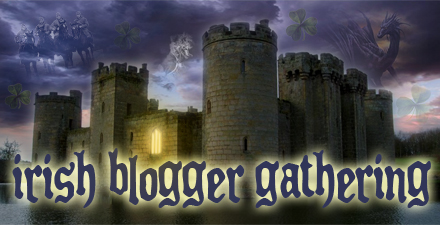 If there was a pope for the Church of Reesus, it would be you (and I suppose that makes the rest of the Subway Domer staff cardinals…). What triggered you to go all in and choose Tommy Rees and your personal ND QB savior?
Loyalty. Loyalty and the commitment to do whatever it takes to help the team win. I was in the press box for the Purdue game when Tommy got booed unrelentingly by the home crowd when he came into the game. I was embarrassed to be a Notre Dame fan at that moment. Here's a guy who has given everything that he possibly has to give to the football program, and yet he gets treated like shit. Sound familiar?
I respect Tommy and no matter what he does this season, I will always remember him as the ultimate team player. That's what I worship; SACRIFICE.
We are now about to enter year four of the Brian Kelly era. How are you feeling about the program overall? To put it another way, do you think this apparent upwards trajectory is for real or are we a season or do away from the next major "ow my balls" moment of football depression?
I feel good. I feel DAMN good. Brian Kelly is a real head coach, and he just led a Notre Dame team that was basically left for dead by the media all the way to the BCS Championship game. There are no stats to point to as far as I'm concerned it's just this awesome gut feeling that the program has an actual direction and is traveling that way. Look at how many assistant coaches are back this year… oh yeah… ALL OF THEM.
I'm not naive enough to think ND will win 11 or 12 or 13 or 14 games every year, but I think the late 2000's are long gone and that is enough for me.
Prediction time: give me the Irish regular season record, bowl game opponent & result, offensive MVP, defensive MVP, and best freshman.
SEASON: 11-1
BOWL: South Carolina / ND Wins 17-13
OFF MVP: REESUS
DEF MVP: Prince Shembo
FROSH: Steve Elmer
Latest posts by Ryan Ritter
(see all)