As the swallows return to Capistrano, so, too, does Know Thyself, Know Thy Enemy return to HerLoyalSons. In this series, which we will unfold over the next couple of weeks, we take a comprehensive look at the best of the Fighting Irish, by position group, and the best of our opponents, also by position group. Within each group, we examine the best Notre Dame player and the best opposition player. We hope you enjoy the series as much as we enjoy writing it.
DEFENSIVE LINE: THE IRISH
There is perhaps nowhere on the team that the efforts of Coach Brian Kelly and his staff have been more singularly and successfully focused than on the defensive line. Inheriting a neglected position group, they moved quickly to score memorable coups, although arguably the best defensive lineman on the team and in the country, Nose Tackle Louis Nix, III, committed to Notre Dame when the team was without a coach. Stephon Tuitt, a consensus five-star high school player out of Atlanta, Georgia, became Irish only after Coaches Kelly and Bob Diaco made a personal visit to the Tuitt's home after he signaled an intent to sign for Georgia Tech.
Those efforts bore fruit in 2012. The Irish put up their best defensive numbers since Moses wore short pants in an undefeated regular season that saw them bested only in the National Championship Game by Alabama, where a lack of depth exposed the fatal remnant of seasons' worth of bad recruiting. Goal line stands against Stanford and USC were two dramatic moments in a season that was characterized by consistency and dominance over highly-regarded offenses. Last season, Notre Dame limited five opponents to single-digit scoring performances: Michigan State (3), Michigan (6), Miami (3), Boston College (6) and Wake Forest (0). Ten teams were held to fourteen (14) points or less, a feat not achieved by Notre Dame since 1921.
Irish Player To Watch: Stephon Tuitt, Junior, DT, 6'6″, 303 lbs.
Louis Nix, III, may be the charismatic and, frankly, lovable star of Diaco's 3-4 defense, but if the Irish are going to repeat or improve upon their D-line performance from 2012, Stephon Tuitt is the player to do it. Along with Nix, Tuitt is a probable first round pick in the NFL draft. ESPN's Mel Kiper has him as high as thirteen on his big board, for what that's worth. As a sophomore, Tuitt led the Irish with twelve QB sacks and a laundry-list of other noteworthy achievements, one of which was his remarkable SEVENTY-SEVEN yard fumble return against Navy. Scooping a fumble forced by Ishaq Williams, Tuitt accelerated away from the pursuing Navy players. Just watch:
DEFENSIVE LINE: THE ENEMY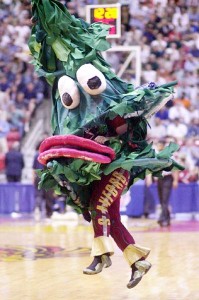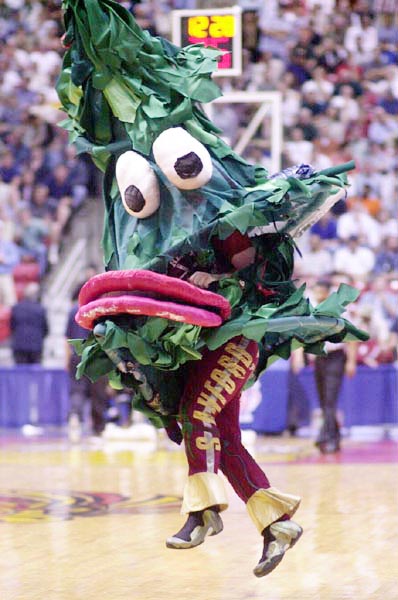 If I have to pick one defensive front to feature (and I must), I pick Stanford. Phil Steele, who might know a thing or two more about football than me, has the Cardinal ranked eighth on D-line and USC at number two, behind the Irish. I'm not there, yet, on USC, although their D-line was about the only bright-spot they had on the defensive side of the equation. While they improved, they still gave up a bunch of yards against the rush, averaging 167 yards per game. While Ed Orgeron has the Trojan defense heading in the right direction, they are still ultimately in the hands of Lane Kiffin and, well, he can be a liability sometimes. Head-to-head in 2012, ND's running attack fared much better against USC (222 yards) than it did against the Cardinal (150 yards). 

But this is about Stanford, a defense that finished fifth, overall, against the rush last season and led the FBS in sacks. The Tree returns talent, and impressive talent, in fifth-year senior Ben Gardner and junior Henry Anderson. About the only noteworthy deficiency on Stanford's line is a very light question-mark at nose, where David Parry is likely to be a solid starter come August.
Against the Irish in 2012, Ben Gardner's first quarter sack of Everett Golson resulted in a defensive touchdown for Stanford that set the tone in a punishing defensive game. You can watch it again at 1:19 in the clip below:
Just how good Gardner and Stanford's D-line will be remains to be seen, but for now, they are Enemy No. 1.
Up next in our series: Offensive Line
Latest posts by Bayou Irish
(see all)