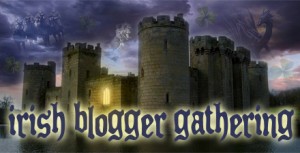 It's Senior Week, Wake Forest Week and an End of An Era. Since the Irish love a wake as much as a gathering, it's fitting all the more, and this week, I had the privilege of interrogating the incomparable, the talented, the man who puts Hicksville, Ohio, on the map and is to the Twitter-sphere what ice is to gin and tonic, The Subway Domer. You can check my answers to Keith Arnold's questions over Inside the Irish later today. So, without further ado:
1.)    ND is ranked third in the BCS and 10-0 going into the Wake Forest game. Nobody on your staff had a double digit season for The Irish, so are you buying into the indignation shared by ND's fan base that Notre Dame is getting the shaft with the human element of the BCS process or do you feel that we've overachieved, perhaps against a weaker-than-anticipated schedule?
Thanks for pointing that out, and yes, Notre Dame is getting the shaft from the humans. Although even I, the most honorable Emperor and Warlord of the Subway Alumni, had the Irish looking at a somewhat bleak season, I am able to look at ALL the numbers later in the season and correct it. 
 The schedule is what it is- a tougher schedule than what Oregon or Kansas State have faced. Anyone that chooses to deny that fact and punish Notre Dame because Sparty is well… Sparty, is merely rearranging facts around to provide a better fiction.
2.)    Not to focus on your preseason predictions but you wrote something like "Wake Forest will be tougher than we think." What did you know then that I didn't and has that apprehension diminished?
Quite simply, I thought Wake was going to be a much better team than what they have been this season, PLUS… Notre Dame has a history of playing not so great on Senior Day. I just thought all of that would provide a "storm" of sorts.
 I firmly believe Notre Dame will be undefeated this season. That should just about cover that last part of the question.
3.)    Of the Seniors, who is your pick for best of class?
I think Manti Te'o is the obvious choice here, and I'm not going to shy away from that fact. Te'o is not only the heart and soul of this team, but he is also the living, breathing proof that Notre Dame football is back. Just the fact that Manti chose Notre Dame proved a lot of the naysayers wrong. 
 Manti has become a true LEGEND at Notre Dame. Even if ND doesn't win a national title this year, he has done enough to be placed in that category with the other legends. 
Moose Krause IS Mr. Notre Dame. Manti Te'o is in that kind spot- not only because of his play, but by his actions off the field and just how insanely awesome he is as a person. Moose would most definitely approve.
Latest posts by Bayou Irish
(see all)