As we prepare for this weekend's game, as fans, it's always helpful to have a few mocking points on hand in case you encounter an alumnus of the University of Spoiled Children who just won't silence their tanned, flapping gums. Obviously, if there's any year for them to be still, it would be this one. Oh, and the next one. And the next one. And the year after that. When probation ends. And probably the decade that ensues, depending on who their coach is at that point. In the meantime, be prepared. Know your mocking points.
Mocking Point 1. Former mascot – The Fighting Methodists.


Bring it on, ladies.
It's truly a shame that this mascot had to fall by the wayside in 1912. There could have been some lingering staredowns with the Fighting Quakers of Earlham College followed by a very tense round of donuts and coffee in the basement commons room. As it is, USC dispatched with the belligerent-Christian label and adopted their new, pagan mascot, the steroid proponent from ancient Troy. Eight years later, the Trojan condom was created to protect the world from his genitals.
A side note: if the headlines I'm reading are true, Catholics may also now dabble in the practice of wearing a rubber sheath over our old fellas, so long as we're male prostitutes. I may be misrepresenting Catholic doctrine again, though. I keep doing that.
Mocking Point 2. America's fattest president, William Howard Taft visited USC's campus once, in 1911. 76 years later according to USC's website, they became the first U.S. college to own and operate a fast-food franchise, a Carl Jr.'s. Think about that for awhile. What's that tell ya? I don't know. You tell me. Think about it.
Mocking Point 3. USC rejected Steven Spielberg from their undergraduate program three times, but accepted Mark McGrath of Sugar Ray without flinching. Think about that. Let that stew for awhile.

Other alums of note, pulled at random from the wikipedia: Annabel Chong- the porn actress who set a world's record with 251 deeds done with 70 dudes in 10 hours; Paris Hilton's grandfather; Richard Perle; and Judge Wapner, that bastard.
Mocking Point 4. Your school is in massive trouble with the NCAA. You're handing back Heismans and wins and dignity. You need help. You need a fixer. A squeaky clean figure with a reputation for steering large ships packed with Mazda convertibles through Somali pirate-infested waters. You need a man of character and wisdom.
You call Lane Kiffin.
Are you stupid or crazy? You're both. You're SC.
Mocking Point 5. As you may know, an investigation by Yahoo Sports, which I believe invented a reporting arm strictly for this story, revealed that Reggie Bush began playing professional football well before he had finished his playing career at USC.
The story is old at this point, but the details in the original reporting still delight those who are glad to see that the Trojans mailed themselves a horse and then forgot what was inside. Reggie Bush and his family, making it rain. Among the many details in that story are allegations that sports agents were not only on the sidelines of games and practices in 2005, but in the locker room, to boot. Basically, they were omnipresent. One can only assume that things would have been crazy worse if the whole truth of how uncompliant USC was in their recent heyday was revealed. Thankfully, Reggie Bush screwed his golden goose who promptly spilled beans all over creation, if I may mix a metaphor or three.
USC, after receiving their well-earned punishment decided to appeal the harsh decision, and their representatives released this statement of protest. Which we've enhanced with a bit of context:
And it turns out they're not entirely out of the woods, with sports agents lurking in every corner. As you've probably already read, a USC student is also an agent certified by the NFL Players Association. The enterprising youth got USC tailback Dillon Baxter in a bit of trouble by giving him a lift in a golf cart. USC's AD (and former NBC color commentator) Pat Haden wants to know
how the NFL Players Association
let this happen.
I want to know how this agent/student/CEO gets to keep a golf cart on campus. Or is that standard issue at USC? Ha ha! Mocksy! In any event,
more may come of this
than Dillon Baxter having to cough up $5 for a golf cart ride.
Time will tell, as it always does. And on Saturday evening, as we pardon ourselves at halftime to divest our bowels of a seemingly endless parade of leftover turkey and mashed potatoes, may the score read Notre Dame 28, USC 0. And when the game is over, may it read Notre Dame 56, USC 0. And yea, Lord, we shall mock them anew. We mock you, USC. Her Loyal Sons mock you. We mock you now. We mock you mid-game. We mock you post-game. We mock you forever.
H'amen.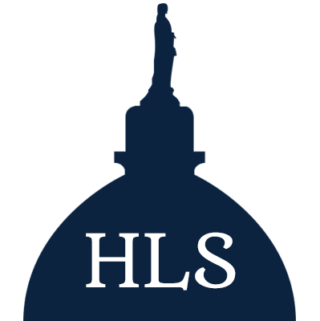 Latest posts by Father Birdonnell
(see all)